The Tinkering Gallery you know and love has a new feature:
Introducing Science World's Maker Studio in the Tinkering Space: WorkSafe BC Gallery!
We're adding brand-new studio activities for tinkerers to enjoy — you'll get to design and create your own items using industry tools. Plus, everything you create is yours to take home!
In our next Maker Studio in the Tinkering Space: WorkSafe BC gallery, we welcome makers to make their very own reflective bike decals! All week between 3:00 and 5:00 we will have the Cricut smart cutting machines out. Drop in after school and, with the help of our facilitators, design your decal, cut, and weed your design while reflecting (pun intended!) on the safety and science of visibility.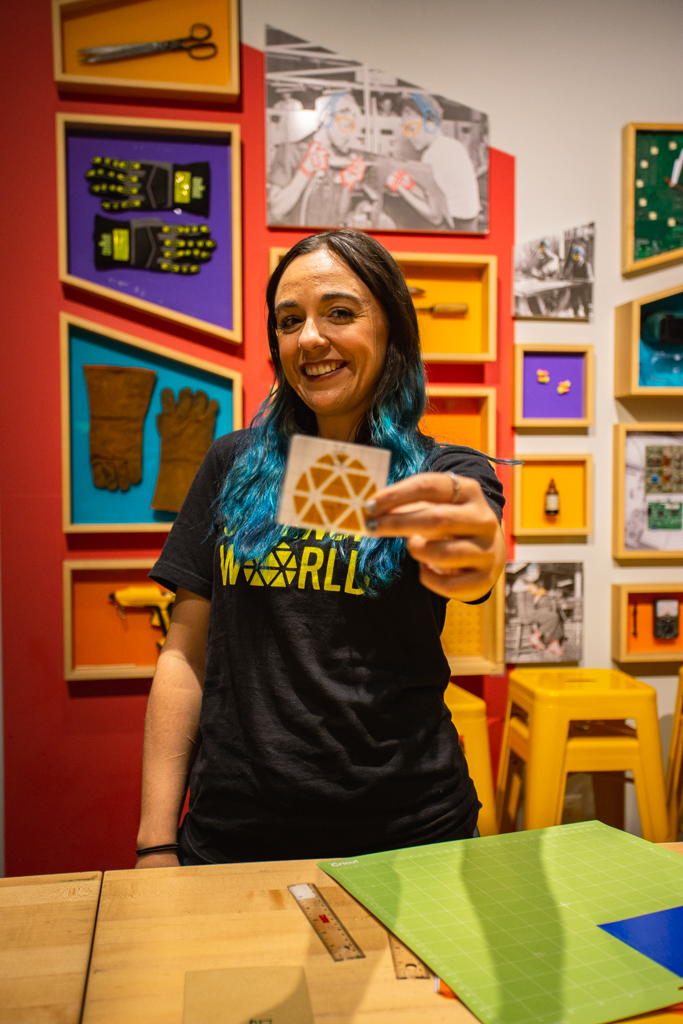 Good stuff for you to know:
Maker Studio activities are included in the price of admission.
Maker Studios happen in the Tinkering Gallery a couple times per month — if you're visiting Science World on a day there is a Maker Studio, you can sign up for free in the gallery on a first-come, first-served basis.
Activities are recommended for makers age 12+ and require a safety orientation.
Activities this month will run after school all week September 25-29, 3:00-5:00.
Please note: Space is limited — we can accommodate a maximum of 6 participants at a time and the activity takes around 20-30 minutes to complete. A sign up list will be available if needed.