Celebrate your inner engineer!
Do you love to build? Science World's Tinkering Space: The WorkSafeBC Gallery is the place to be! Take part in our daily tinkering programming where you can problem solve, make new things from existing parts, create something cool and imaginative, and learn through experimenting and making mistakes. You'll also learn about the science behind safety and how important it is to choose the right tool for the job.
Or! Build anything you can think of out of our thousands of wooden KEVA planks. Whether you're up for making a replica of the Roman Colosseum or just want to lay down some simple train tracks, the KEVA space is good for absorbing, brain-building, creative fun. Don't forget to get your picture taken with your fabulous creation before you reduce it to a heap of KEVA planks again! Share your photo with us on Instagram: @scienceworldca and #swTinkering.
If you really like tinkering, you can also sign up for one of our Maker Studios, where a facilitator will set you a tinkering challenge such as making an electric vehicle out of recycled materials, sewing a circuit using conductive thread, or creating a plant container that can water itself. You will lose yourself in questioning, imagining, designing, creating—and, of course, tinkering with your project! Keep an eye on our events page for upcoming workshops.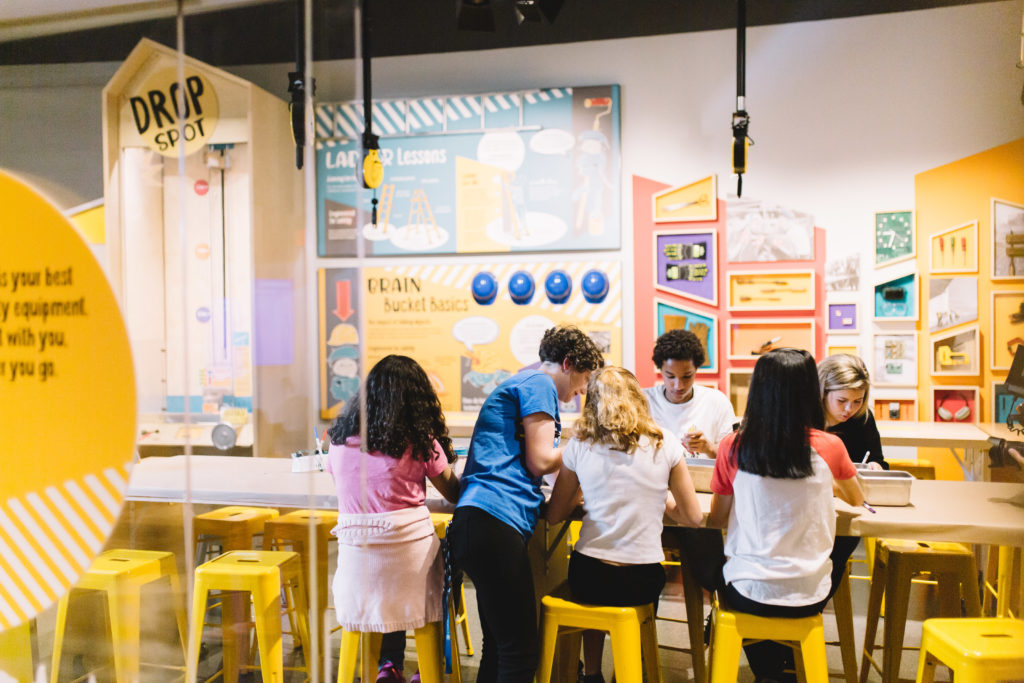 ---
Tinkering Space: The WorkSafe BC Gallery would not be possible without the generous support of:
WorkSafe BC