A professional environment that fosters creativity, team spirit and diversity.
Who wouldn't want to work in the giant golf ball with the best view in town?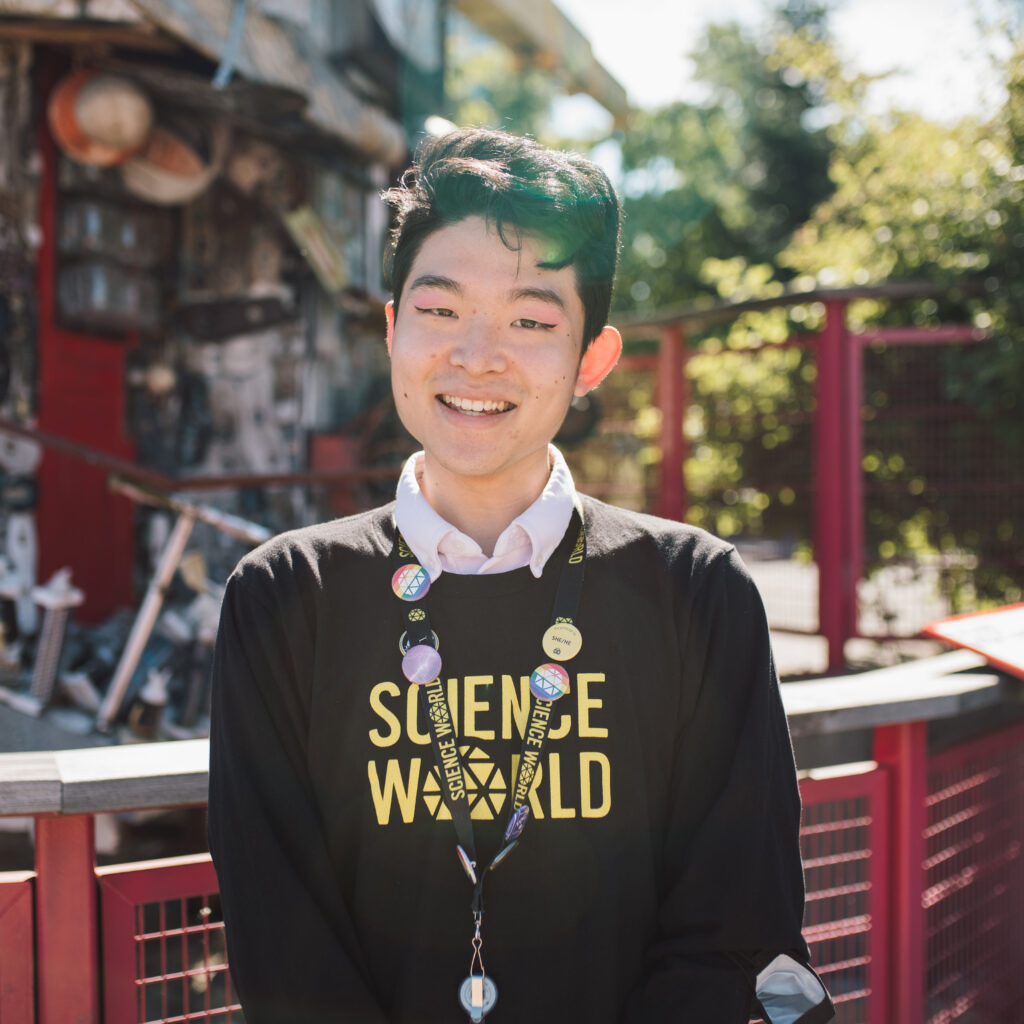 Science World British Columbia is housed in an iconic fixture in Vancouver, the geodesic dome. It is from this marvelous structure that our team of experts, creators, educators and communicators strive to inspire future STEAM leadership throughout the province.
It takes a wildly diverse and passionate team of people to engage students of all ages that means toddlers and adults too. We aim to expose STEAM subjects for what they really are—creative, imaginative, fun, and crucial for our science and technological challenges of the future.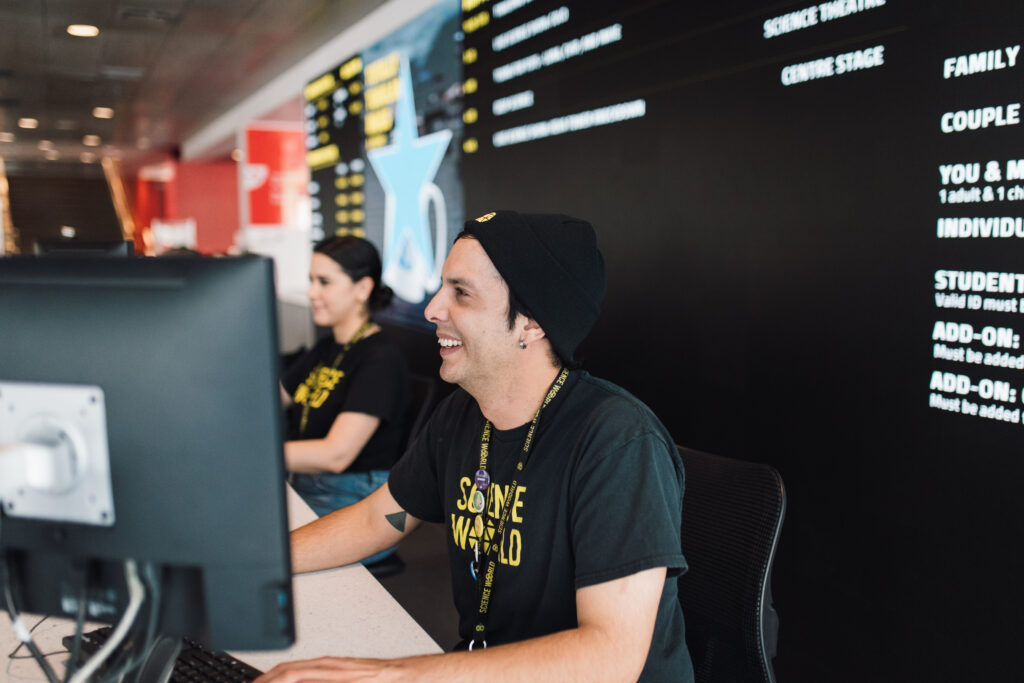 Are you up to the task?
At Science World you can enjoy an upbeat, vibrant, inclusive work environment with plenty of opportunity to grow your ideas and to work in a supportive team environment. We are passionate, dedicated and we work hard but we never forget to have fun. Working at a science centre is an opportunity to learn new things, take on new career challenges and wear many hats. We promise you will never get bored.
We offer a competitive benefits package that includes a matching RRSP program for all full time staff. We are committed to offering our staff learning, development and growth opportunities. In addition, we have unique industry perks, staff discounts, and access to our exhibitions and galleries.
We invite you to check our website regularly and apply for any openings that interest you. If you're looking for details about our volunteer opportunities, check out our volunteer page.
Are you ready?