We see objects only when light bounces off them or bends through them. If an object doesn't change the direction in which light is moving, we can't see it.
When light passes from one medium to another, the light changes speed, and when it changes speed, it changes direction a little bit. The degree to which the light changes direction is called the Index of Refraction.
You can see that light changes direction when it moves from water into air – when you look into a swimming pool, people's legs look like they're at a funny angle. A pencil in a clear cup of water will also appear to bend.
Photo proof...but can you believe your eyes?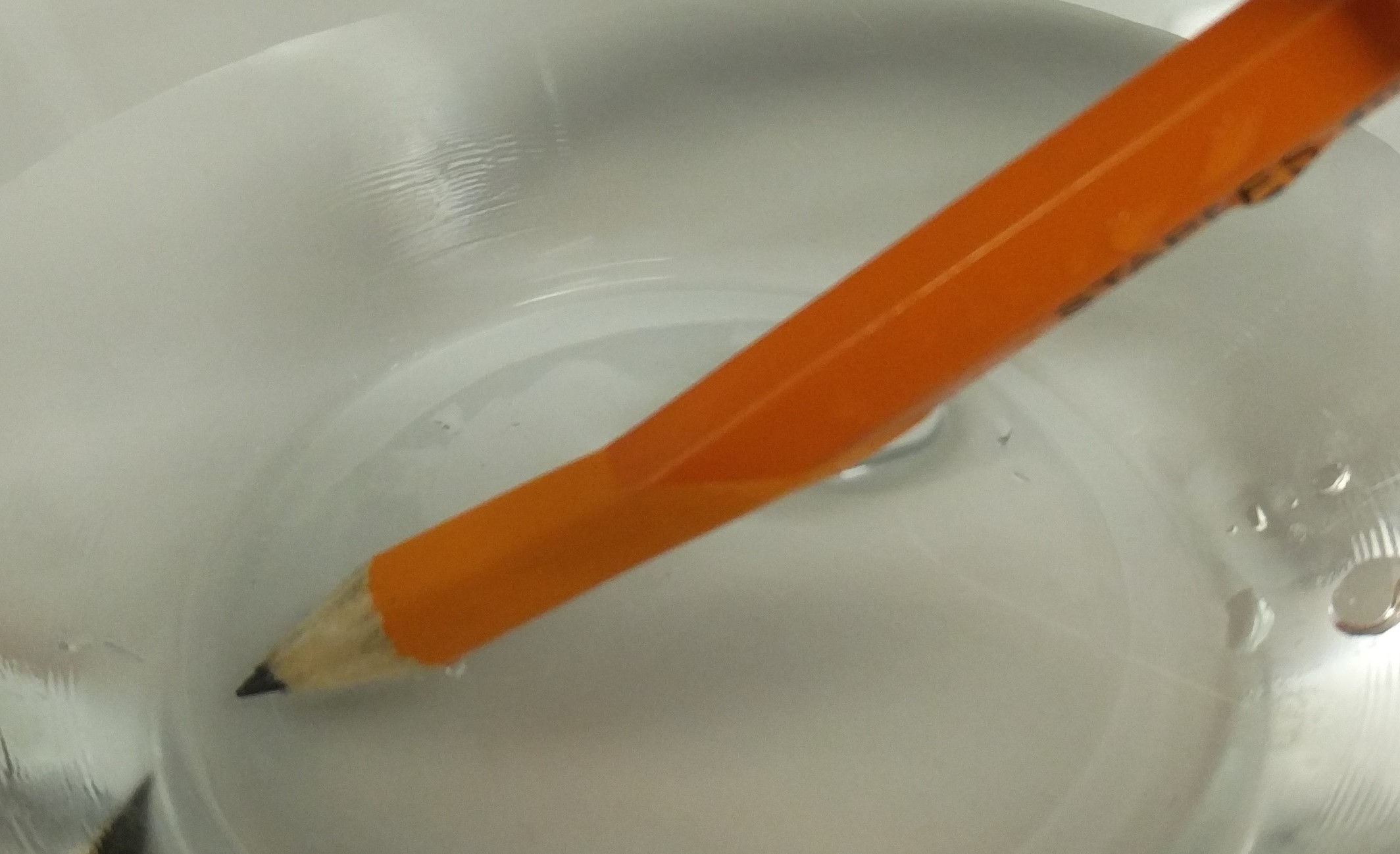 In this "magical" science demo, the oil and the small glass beaker have the same index of refraction. That means that light doesn't change speed or direction when it passes from the oil to the beaker and back. Since the small beaker does not bend the light, we can't see it!
Vocabulary:
Refraction: The change in direction (such as bending bending) of a wave due to a change in its speed. This is most commonly seen when a wave passes from one medium to another at an angle.
Index of Refraction: The degree to which light is bent as it passes from one material into another.