Sending astronauts into space is complex and risky. This activity will help students evaluate the pros and cons of piloted and unpiloted space missions by simulating four different types of space exploration.
We require a lot of resources (air, water, food) and maintenance (rest, exercise) to keep us alive and healthy. Weightlessness means that our muscles and bones will deteriorate in space. Exposure to radiation poses health risks to us as well. Despite these challenges, there have been more than 500 humans in space—20 of whom have gone as far as the moon and 12 of whom have walked on the moon's surface.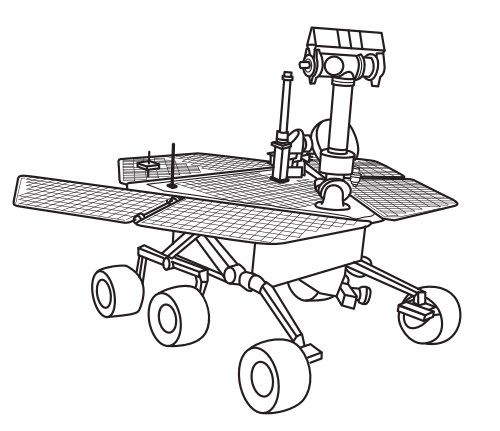 Unmanned space missions send technology into space instead of humans. Although developing the technology might be costly, once it's launched, a satellite or a probe doesn't need food and water to keep it working. For example, the Hubble Space Telescope (a satellite which orbits the Earth) was launched in 1990 and still continues to send us images and data of things we could not detect from inside of the Earth's atmosphere. Rovers spend long periods of time exploring the lunar and Martian surface, sending back data we can safely examine from Earth.
We can give our technology a one-way ticket, too. Probes are spacecraft we send towards planets, asteroids and comets, without expecting them to come home again. They send us information from places that are too far for humans to travel and places where humans could not survive.