A pendulum is simply a weight hanging from a string. The path a pendulum takes as it swings back and forth is an arc.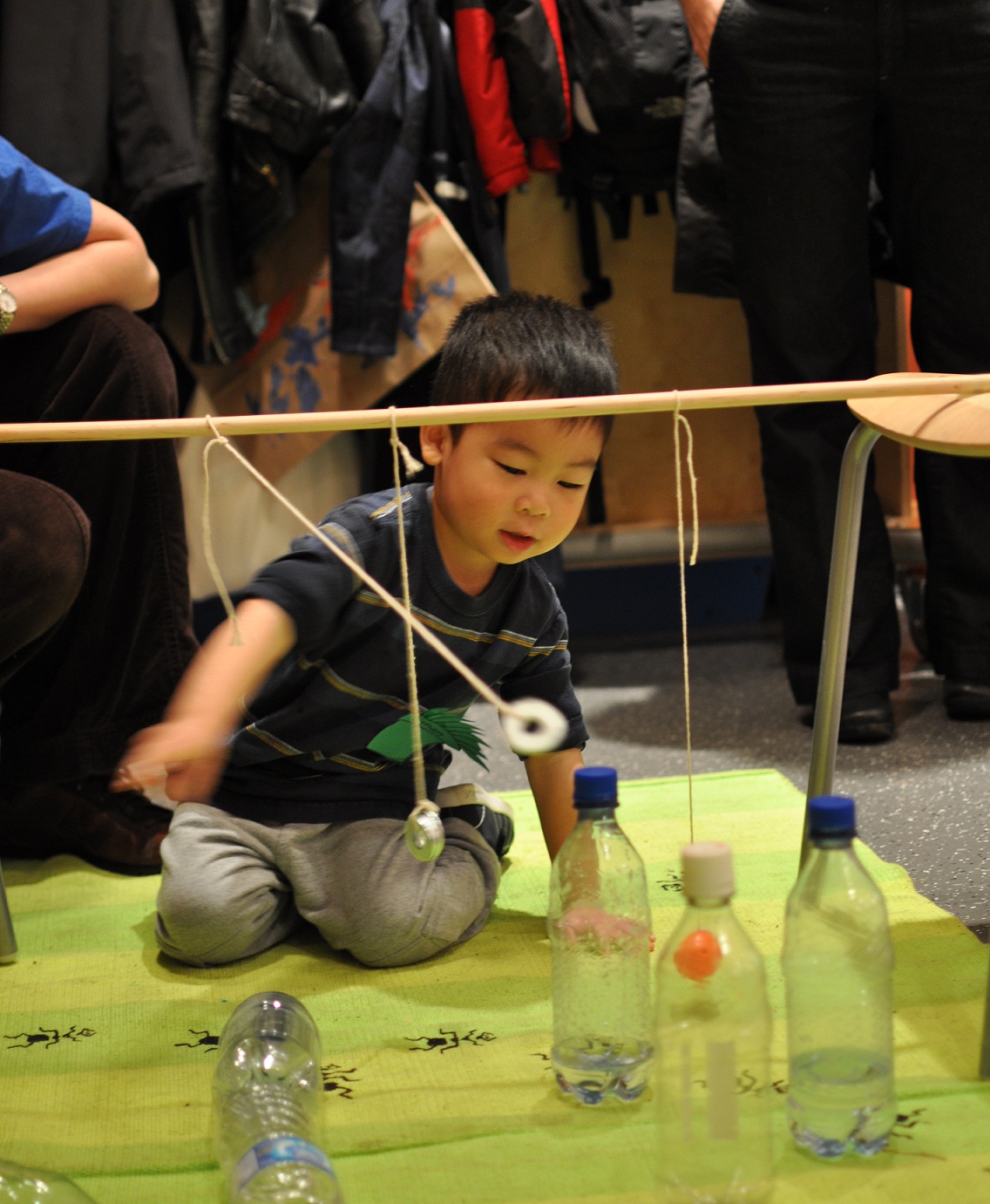 Gadgets and Contraptions printable guide
These activities are part of Science World's Big Science for Little Hands program. They were developed and tested with Preschool and Kindergarten educators.