Research indicates that kids who have the opportunity to develop a relationship with nature are not only more likely to become advocates for the environment, but they can be better learners and enjoy better health and well-being than kids who spend most of their time cut off from the wonders of the natural world.
When you have young children in your care, getting out for a hike or a nature walk might feel daunting, especially when you factor in travel, weather, bathroom breaks, strollers, and snacks, so we've compiled list of some great Metro Vancouver nature spots that you and a little ones can enjoy, comfortably!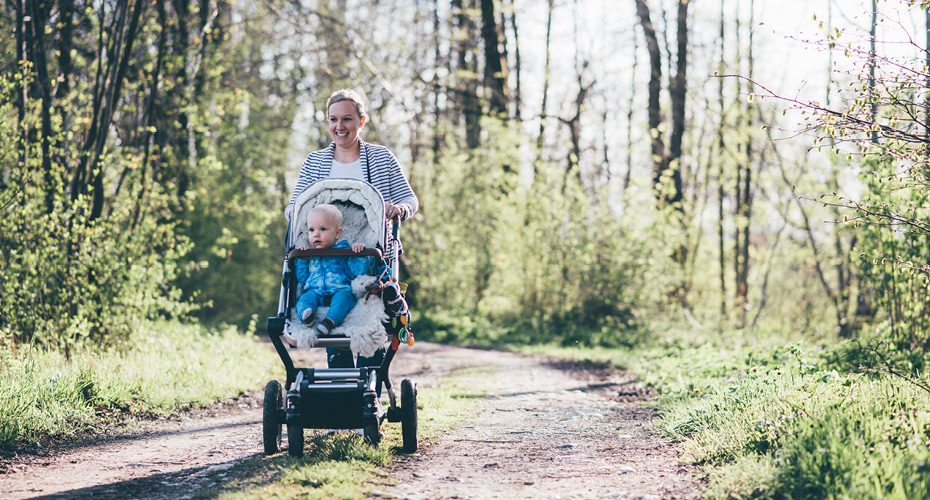 Stanley Park
Once voted the best park in the world, Stanley Park is truly spectacular! Located right downtown, the park is accessible by bike, bus, or car and the perks are almost too many to mention. If you are travelling with a stroller, you will find that forest paths and sea wall walks are very accessible and that, even though you are downtown, the dense forest, lakes and beaches are truly sheltered from urban life. You will find quiet benches from which you can spot beavers, raccoons, geese and ducks and sandy beaches, excellent for sand castles and keeping an eye out for otters, seals, and even the occasional whale!
You will also enjoy access to water fountains, snacks from the concession stands, washroom facilities, and ample parking.
If the weather isn't great, consider visiting our friends at the Stanley Park Ecology Society, where you can learn about the plants and animals in the park and even get a guided tour!
Lynn Canyon Park
If you are like me, the sight of the mountains is irresistible! Accessible by transit, bike or car Lynn Canyon Park in North Vancouver is 617 acres of forest with hiking trails, swimming holes and even a suspension bridge. While the trails are not wheelchair and stroller accessible, for those caring for walking children, many of the routes are low impact and easily maneuvered by a small child.
However, if your kids aren't quite cut out for the hike, or the weather isn't cooperating, consider a trip to the Lynn Canyon Ecology Centre. This excellent nature education centre is nestled in the trees and boasts free, or by-donation, programming and free play opportunities.
Adjacent to the ecology centre is access to washrooms, concessions, water fountains, and parking.
Burnaby Lake Regional Park
Burnaby Lake Regional Park is the place to take an animal-loving tot! This wildlife sanctuary is a great place to watch the ducks bob along the water, see a bald eagle, a blue heron, or a belted kingfisher. If you're luck you might even spot a beaver!
If you want to learn more or you need a brief reprieve from the rain, you can visit the nature house and speak to an educator about the plants and animals that are unique to the park. They can also give you a tour of their garden.
The nature trails around the lake are low-impact and perfect for walking children, but are also accessible to strollers and wheelchairs. The nearby Burnaby Lake Sports Complex boasts, picnic tables. Water fountains, and washrooms.
Parking is ample, but be sure to bring your own picnic lunch or snacks. If you are keen to learn more about this park, you can take a video tour with us!
Richmond Nature Park
Truly a unique nature experience, the Richmond Nature Park is 200 acres of raised peat bog with forest and pond habitats. Spring is an excellent time to visit this park to see and hear the territorial flights of the humming birds as they feast on the fresh bog flowers!
The Nature House is a wonderful place to spark appreciation for this wonderous place. Be sure to stop in to meet their animals, see the bees, and pick up an activity kit.
The Nature Park is accessible by public transit and it offers access to parking, washrooms and water fountains. The majority of trails are great for walking children, but there are also paths for wheelchairs and strollers. Be sure to pack a snack for your visit, but try not to share it with the animals.
---
These are only a few of the awesome outdoor resources we have available to us in Metro Vancouver.
Our outdoor gallery, the Ken Spencer Science Park, will re-open Spring 2023! Make a plan to come dig in our gardens with the science facilitators, learn about urban wildlife, or help feed the chickens.