Future Science Leaders (FSL) is Science World's after-school program for teens. As we celebrate the resilience and brilliance of our facilitators and students, we also want to highlight that our work is made possible by our generous partners, including: Boeing; RBC Foundation; Connor, Clark & Lunn Financial Group; STEMCELL Technologies; and NumerixS Quant.
---
In February 2021, American rapper MC Hammer went viral on Twitter with a quote-tweet criticizing the separation of science and philosophy.
Rather than pit the two against each other, Hammer argues for their union. He poetically admonishes the original tweeter: "When you measure, include the measurer."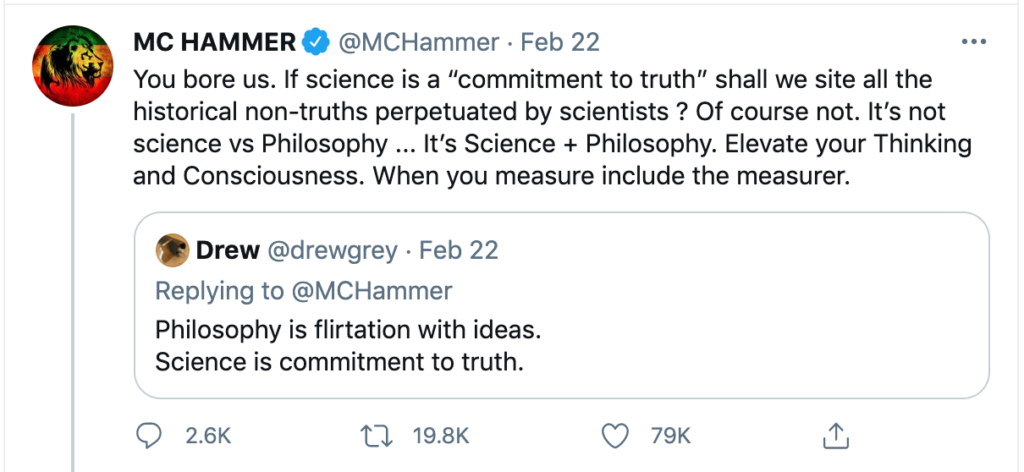 As an FSL facilitator, Olivia Lim agrees with the early 90's rapper and music producer.
In an FSL session on science communication, philosophy and ethics, Olivia helps students understand how sociocultural narratives influence both science and the humanities.
"Rather than trying to vindicate science as a 'commitment to truth,'" she says, "it's more productive to recognize that science has always been, and will always be, rooted in our own values, beliefs, and assumptions about each other and our world."
This is especially critical for future scientists, Olivia believes, as they learn how to communicate why they care about their research.
"Because people are not convinced by facts," she says. "They are convinced by stories."
Finding Her Voice
When Olivia joined the inaugural FSL cohort 10 years ago as a student, she'd planned to become a medical doctor. But the more time she spent in the weekly sessions, the more her dreams evolved.
Her innate love for reading and writing developed into a fascination with how science produces itself through text, and how those texts impact various STEM fields. The narratives that drive scientific progress intrigue her most.
Today, Olivia is entering a Master's program in English Literature. She specializes in medical and scientific narratives in literature from the Asian diaspora.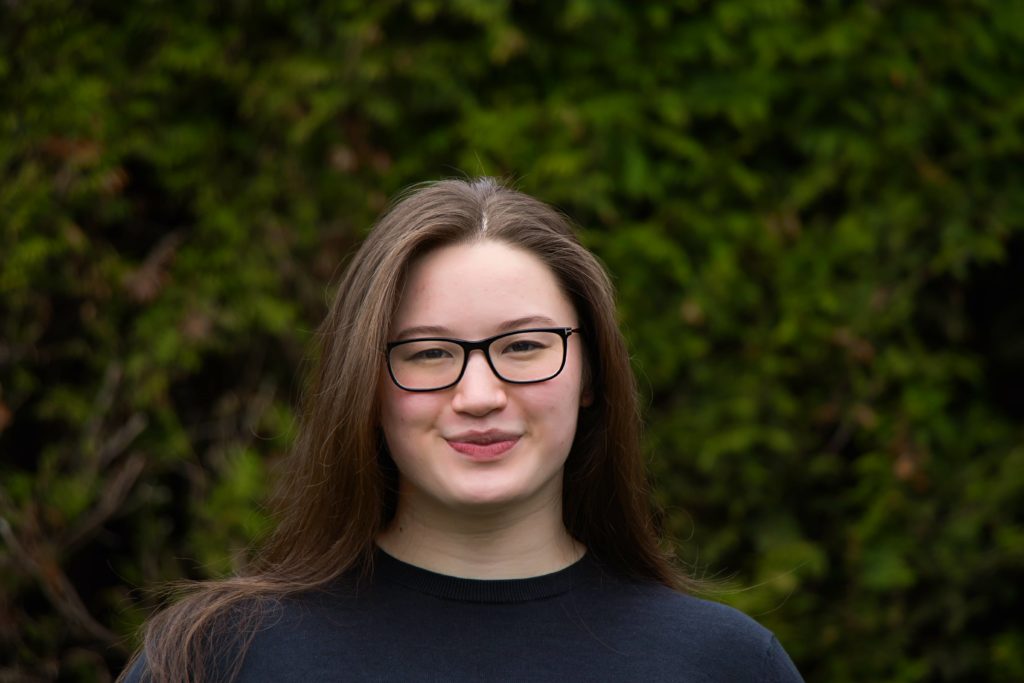 "When I tell FSL participants that I study English Lit, they're often surprised," she laughs. "But that's one of the best things about the program. It introduces you to unconventional science paths you might otherwise not be exposed to."
In fact, FSL is where Olivia discovered her talent for writing.
In addition to weekly hands-on sessions exploring university-level techniques and skills, students write blog posts about scientific topics that excite them.
Olivia's posts often explored medical narratives that have pervaded the culture. For example, the storied presence of hemophilia (an inherited disorder in which blood doesn't clot properly) in European royalty.
Olivia loved the freedom she felt when combining scientific facts with her own passion for history and storytelling. "I felt like I'd found my voice," she says.
The director of FSL, also an instructor at UBC's School of Medicine, felt that, too. She asked Olivia if she could share her blog posts with her medical students to help guide them in their own process.
"I couldn't believe it!" Olivia exclaims. "Little high school me! That someone cared that much about what I wrote, it was very validating. In that moment, I realized I was on the right path."
From Student to Mentor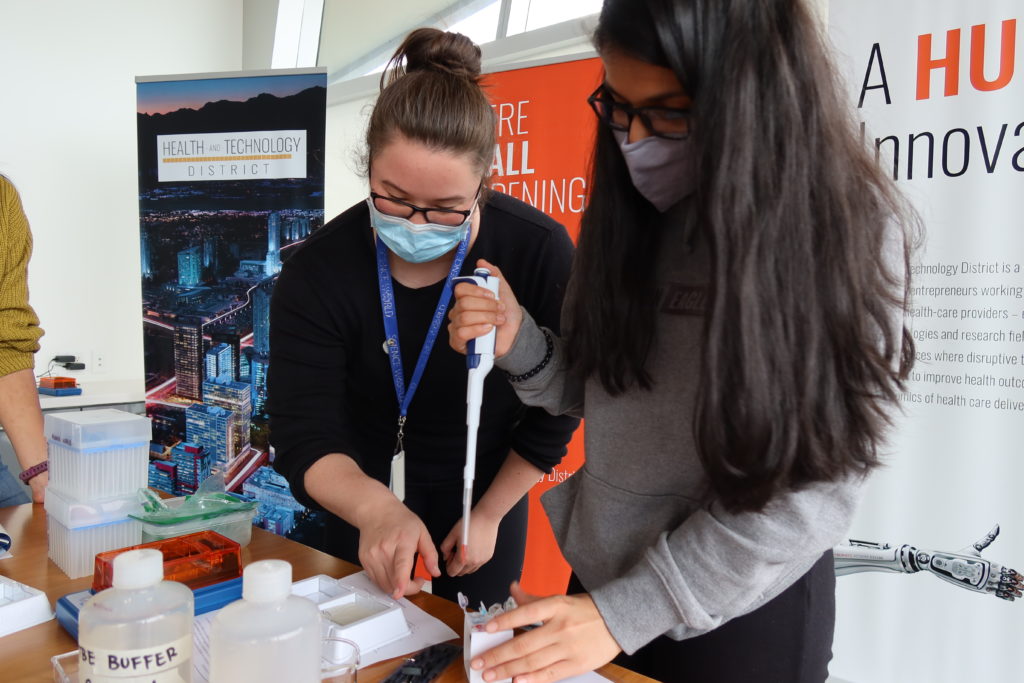 Olivia doesn't often find generalizations useful. But, in the spirit of supporting students, she offers this analogy: "Writing is to science students as math is to arts students. Both can produce anxiety."
Much of her FSL facilitation involves coaching participants to overcome that anxiety. It takes a lot of encouragement, she says, to give them the confidence to step outside their comfort zone. There's a notion that the rigour of academic writing requires a curtailment of self-expression.
But, as MC Hammer says, "When you measure, include the measurer."
"I get so excited when a student finds their voice at the same time that they're learning to become a scientist," Olivia says. "Those things are more aligned than we know."
---
Apply now for Future Science Leaders. 
Registration for our 2021-2022 program--our 11th year!--is open. In Science World's after-school program for teens, you'll join a community of young science enthusiasts and get advanced skills and techniques you'll use in university and beyond.