Future Science Leaders (FSL) is an after-school science enrichment program designed to engage curious minds with the nature of science, unleash creative potential, and build a life-long network of like-minded peers.
Through meeting and interacting with experts from diverse STEAM (science, technology, engineering, art & design, and math) fields, and hands-on experiential learning of scientific skills, participants will be inspired to achieve and excel in their future endeavours.
FSL can be a multi-year program. The Discover program is the first-year program that all prospective students apply to. Each week, students participate in innovative learning and skill-building activities in a wide variety of STEAM topics lead by experts. After having completed the Discover program students can then apply to the Innovate program which focuses on skill-building in either engineering or research as well as the development and carrying out of a 10-week project that is written up as a scientific paper.
Apply
Applications are now open with a deadline of May 1, 2020. All applications sent in before the early bird deadline of March 8 (11:59 pm) will receive a free ticket to our FSL celebration and mentorship event at Science World on April 28. Early bird applicants will also be entered in a draw to win two free passes to Science World including a meal at Triple O's. To apply please complete the application form below.
Program Information: Discover Sept 2020–May 2021
Students will choose one session to go to out of:
Tuesdays 4pm–6pm at Science World, Vancouver
Tuesday 6:30pm–8:30pm at Science World, Vancouver
Wednesdays 5pm–7pm at the Health and Technology Innovation Hub, Surrey
Students who will be in grades 10 and 11 in Sept 2020 can apply.
The cost of the program is $500 plus tax. Bursaries are available.
Who can apply?
The ideal student for the FSL program is:
Insatiably curious, eager for a challenge, and willing to take risks while exploring new ideas.
Open-minded, collaborative, compassionate, creative, engaged and a go-getter!
Students who will be in grades 10 and 11 in Sept 2020 can apply for the FSL Discover program.
Resources
FSL Discover program makes learning fun and dynamic by
Taking students on field trips to businesses where employees have STEAM backgrounds
Introducing students to experts from diverse STEAM fields, whom they can interact with
Creating a lifelong network of like-minded peers
Developing students' skills, such as:

Keeping records in a lab notebook
Researching reliable information
Presenting data in a meaningful manner
Writing proposals and designing experiments
Visually and verbally communicating experiments through scientific posters
Reading a scientific journal article efficiently
Communicating scientific ideas to the public through blogging. Please check out our students' work.
What alumni are saying
"I loved FSL because of the opportunities I gained and the people I met. Every week was new, exciting, and definitely something to look forward to. Coming in to sessions was often the highlight of my week."
Megan Nantel, FSL Discover 2011
"We will never know the ultimate, perfect truth because that doesn't really exist. It's the process that matters most. I learned that in Future Science Leaders."
Nicole Rzhemovskiy, FSL Discover 2015
"I can say 100% I would not be doing this job right now which I really love (research engineer at VGH) without FSL. The network and support continue when you leave the program."
Edward Wang, FSL Discover 2012
Contact Us
604-443-7494 | fslinfo@scienceworld.ca
Follow Us
#FutureScienceLeaders, #swTeen
Thank you to our donors
Future Science Leaders would not be possible without the generous support of: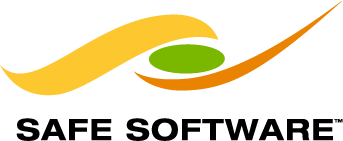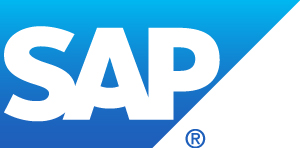 Andrew and Nuala Harries
David and Sue Roppel
Hamber Foundation
Health and Technology District, Surrey
The Highbury Foundation
James and Janet Dean
Jenny Drake and Mike Cormack
John Murphy and Leslie Lee
Pankaj and Rita Agarwal
Paul and Nicole Geyer
Tracey McVicar
Walter and Nancy Segsworth
Webnames.ca
Wertz Family Foundation
We also acknowledge the financial assistance of the Province of British Columbia.