Future Science Leaders (FSL) is Science World's after-school program for teens, made possible by our generous partners, including: Boeing; RBC Foundation; Connor, Clark & Lunn Financial Group; STEMCELL Technologies; and NumerixS Quant.
From our inaugural year to today, 10 alumni share how the program supported their goals in STEAM (science, technology, engineering, art & design, and math) both in school and in their careers!
---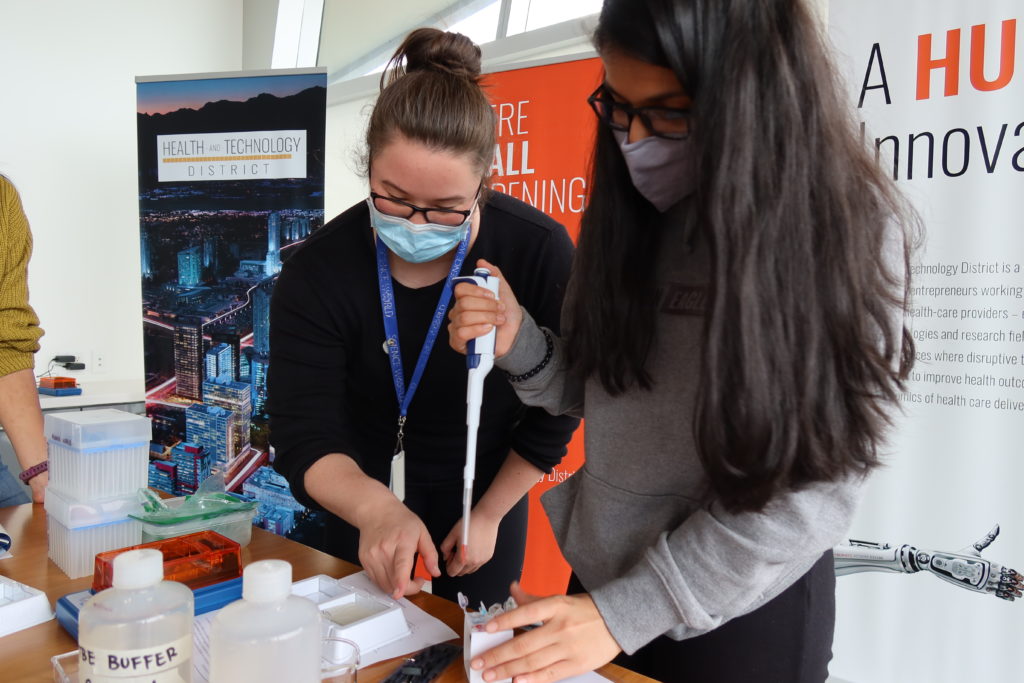 "In Future Science Leaders, I found my voice." -Olivia Lim, FSL 2013
Olivia Lim (far left) joined FSL's inaugural year. Today, she works as a program facilitator and is entering grad school to study how scientific and medical narratives affect science communication. Read her story here.
---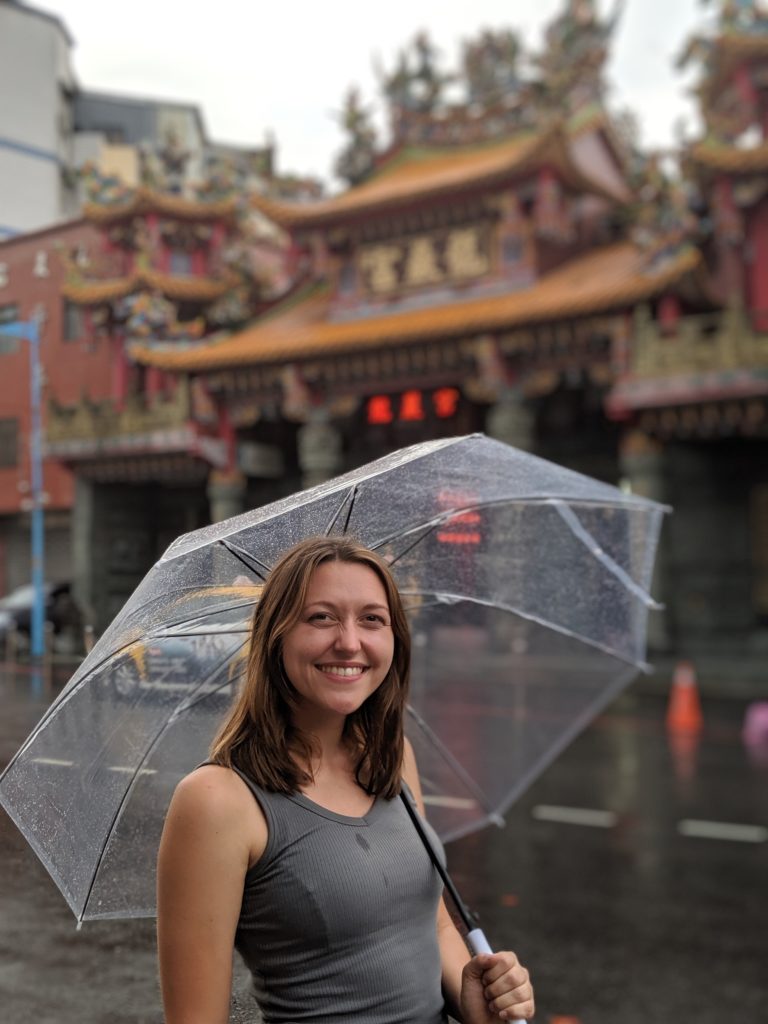 "FSL was absolutely so inspiring. It's where I first thought I could study Physics in grad school. The program builds young people into critical thinkers who use science awareness to face global crises, like climate change and the pandemic."-Megan Nantel, FSL 2013
Today, Megan is an Applied Physics PhD candidate at Stanford University. Read her story here.
---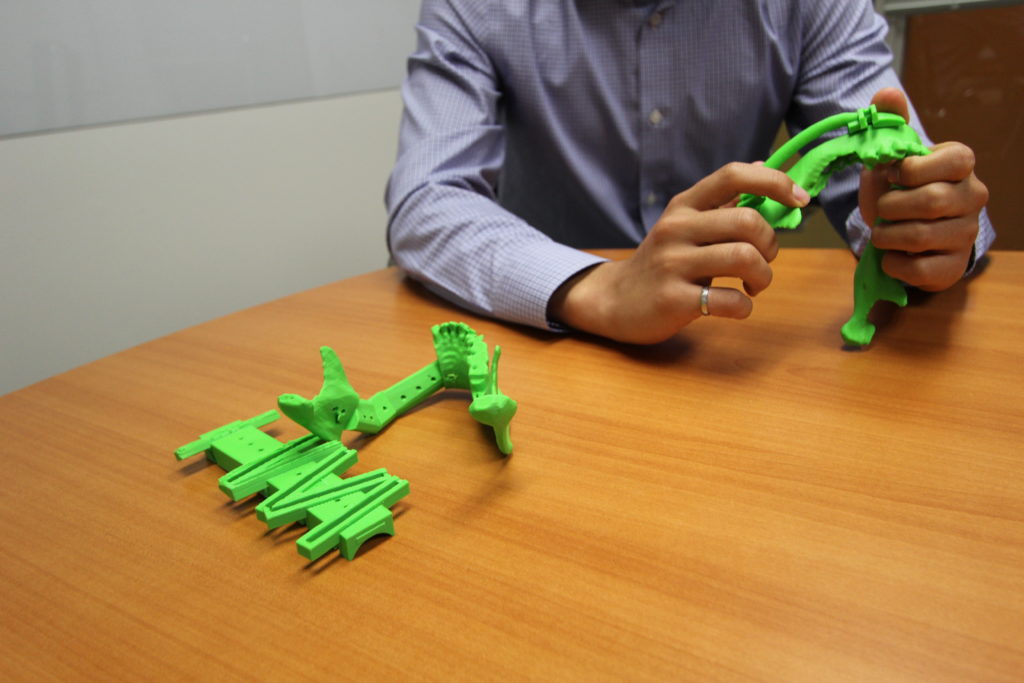 "Without FSL, I wouldn't have the job I have now."-Edward Wang, FSL 2013
Today, Edward works as a research engineer at Vancouver General Hospital. The bright green 3-D reconstructions of a mandible you see here were generated using leading-edge software that Edward helped design that can support surgeons in virtually planning their operations before they take place. Read more here.
---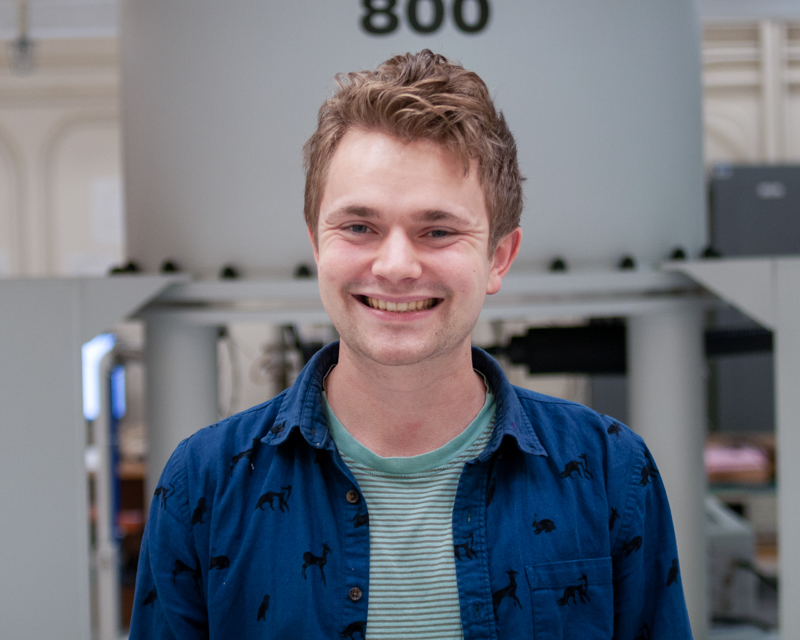 "FSL is the closest you can get to actually doing advanced science as a high school student. I got firsthand experience and was able to determine exactly what kind of work I enjoyed. I'm really grateful for that program. It's just a wonderful opportunity for students." -Sam Kaser, FSL 2015
Today, Sam is a PhD candidate in Chemistry at Massachusetts Institute of Technology (MIT). Read his story here.
---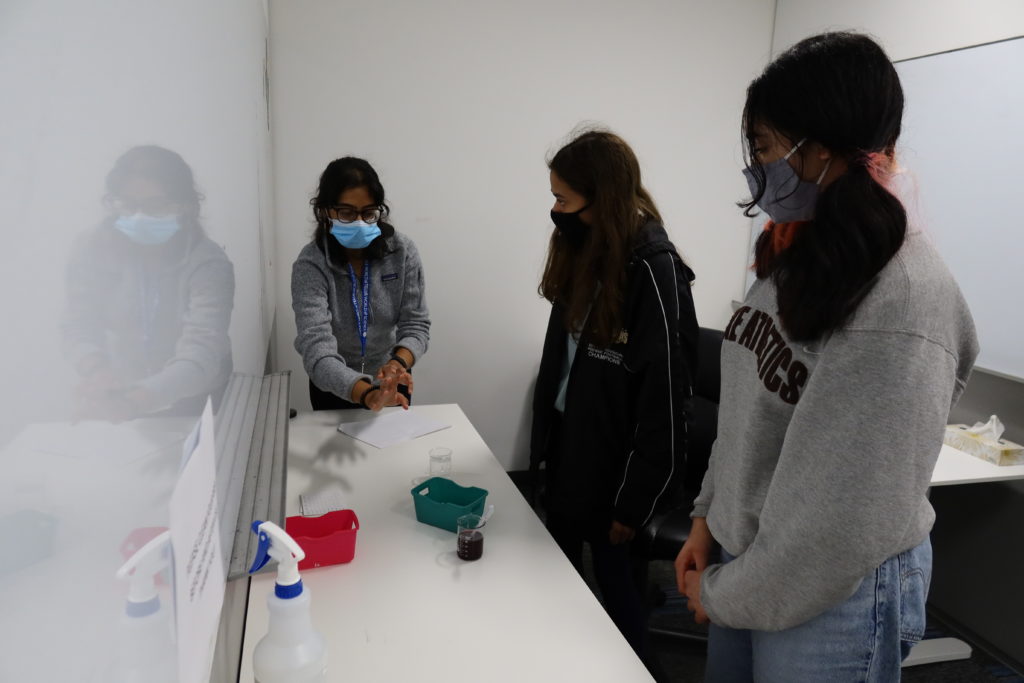 "FSL's mandate is so important for students. How it encourages collaborative learning. How it teaches you to think outside the box, to go outside your comfort zone, to make mistakes. Making mistakes is how you learn! You don't need straight A's for FSL. All you need is a passion for science." -Hebah Hussaina (far left), FSL 2016
Today, Hebah Hussaina is a researcher at BC Children's Hospital and an FSL program coordinator. Read her story here.
---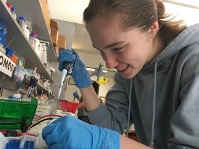 "FSL encourages girls into the sciences, which is increasingly important. Right now, my friends and I are all stressing out about midterms, but when I stop to think about the future and what we're needed for, it feels so much better. Everyone in society is needed. That's a very inspiring and empowering message to send to not only girls but to everyone in the whole world."-Nicole Rzhemovskiy, FSL 2018
Nicole is completing a Combined Honours degree in Chemistry and Math at UBC. Read her story here.
---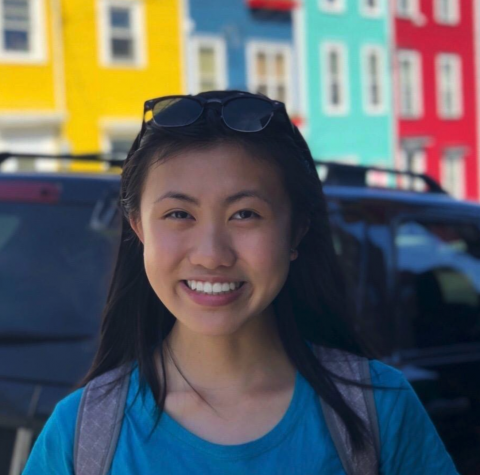 "In FSL, there was a focus on learning through asking questions. Everyone would ask questions. There was always time to ask questions. Now, when I'm in class, instead of taking notes, I just write down questions. Or, when I'm starting a research paper, I read what's been written to find questions that haven't yet been asked. FSL was an amazing opportunity that supported my interest in engineering." -Stephanie Q, FSL 2019
Stephanie is an incoming software engineering intern at Microsoft and is on the Dean's Honours List in UBC's Electrical Engineering program. Read more here.
---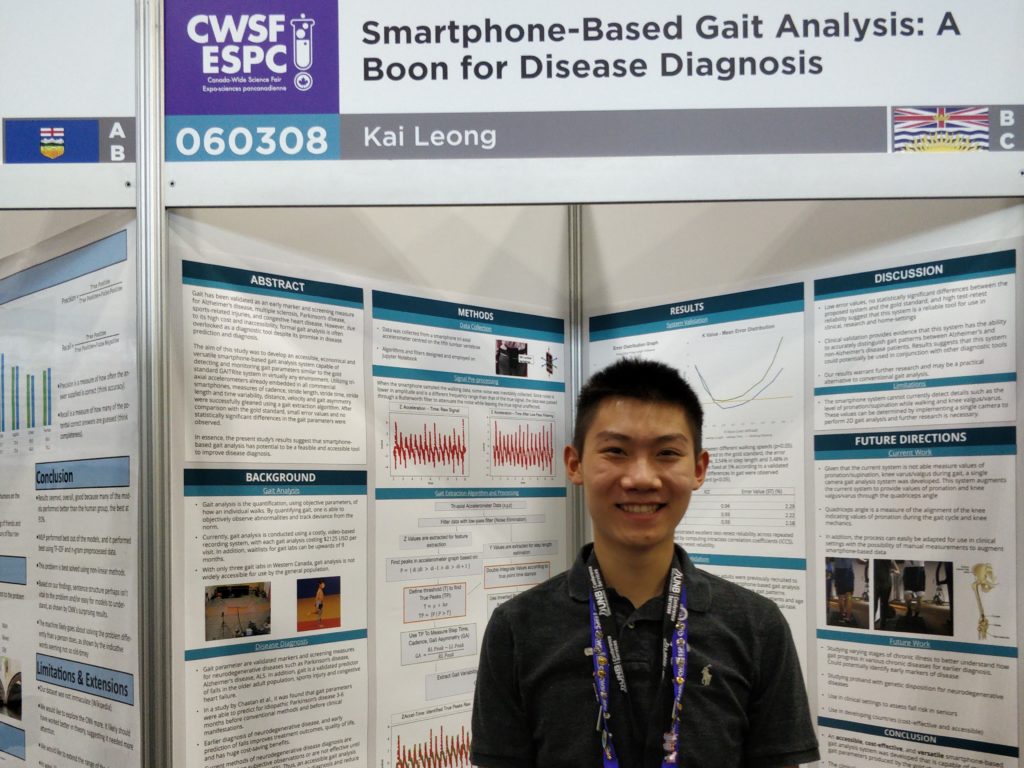 "I had always thought of coding as this enigma, a skill that's so hard to obtain, that only the smartest people could understand. When we were introduced to it in FSL, I was like: 'Wow. I can do this if I work hard enough.' It was one of the many 'A-ha moments' I had during the program."-Kai Leong, FSL 2019
Kai Leong's FSL project Smartphone-Based Gait Analysis: A Boon for Disease Diagnosis has won him multiple science fairs around the world and led to several university scholarships. Read more here.
---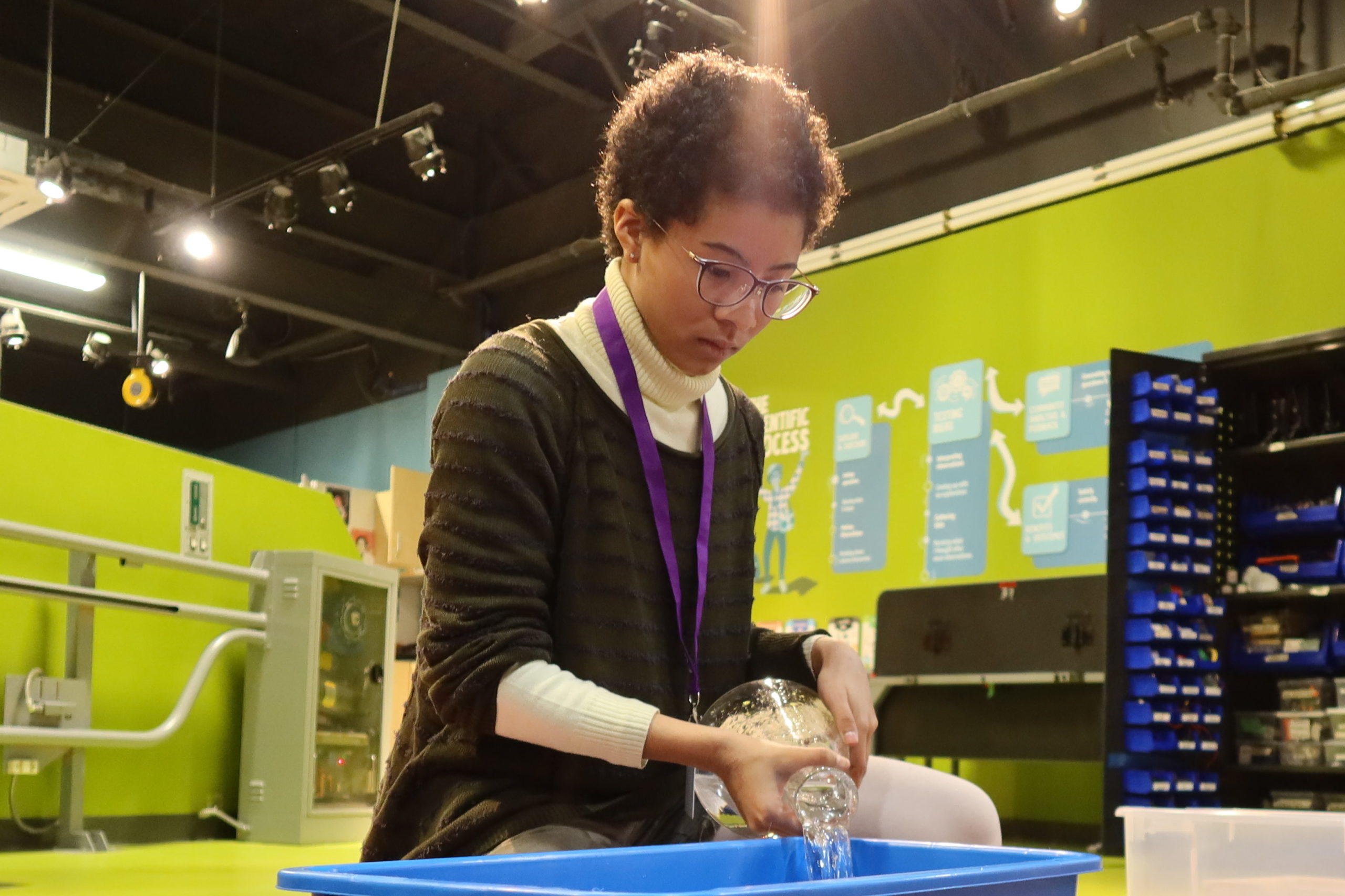 "FSL was the love of my high school life. This was where I met so many others who were just as passionate about STEM as me, and I wouldn't have been able to come to the understanding and comfort I find as a life-long thinker without it."--Yumai Bishop, FSL 2020
Read Yumai's incredible story about how surviving an earthquake in Japan inspired a lifelong fascination with neuroscience here.
---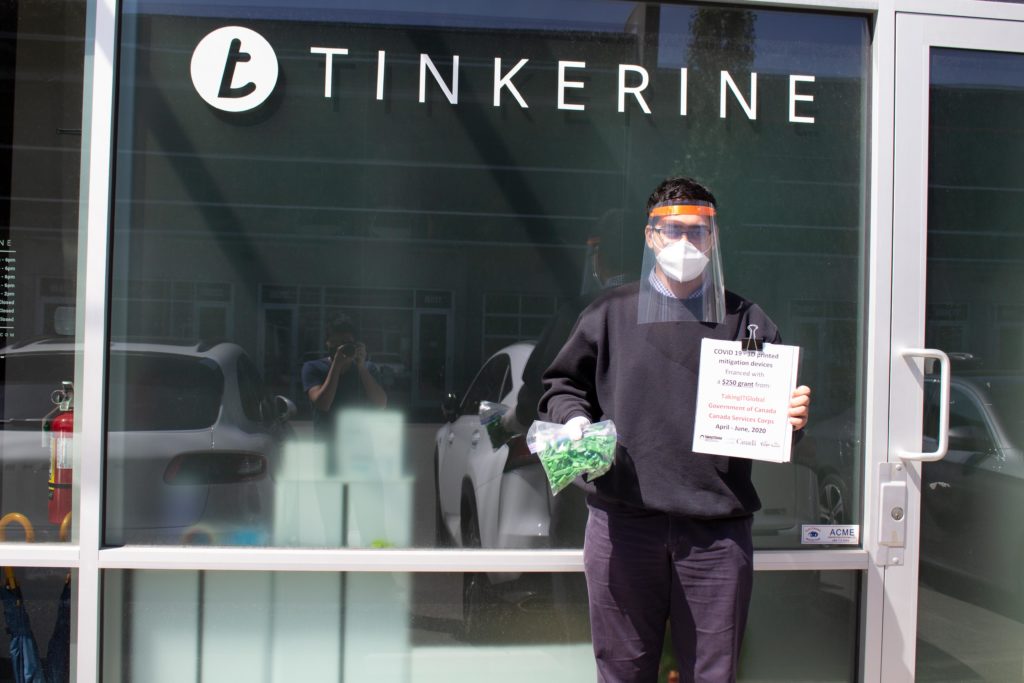 "So many people have found new passions during the pandemic. Maybe you'll find yours in FSL." --Fawzan Hussain, FSL 2020
Using skills he cultivated in FSL, Engineering student Fawzan Hussain designed, printed and distributed over 1,500 PPE devices to 30 organizations in his community at the beginning of the pandemic. Read more here.
---
Become a Future Science Leader.
Registration for our 2021/2022 is open now until May 1!