This May, about forty-five budding gardeners from Creekside Preschool came to the  Ken Spencer Science Park to get their hands dirty. Over the course of a couple sunny mornings, these little green thumbs learned about growing plants.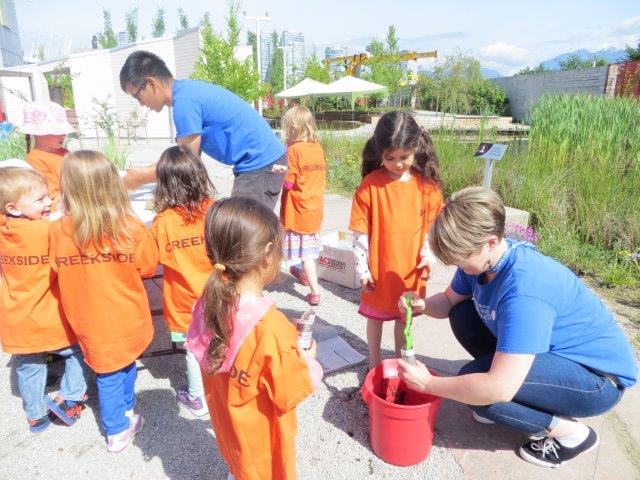 With sunhats and sunscreen in abundance, these enthusiastic children explored some of the plants growing in our raised beds before they started planting their own seeds. The kids helped us plant a mix of mesculin seeds and lettuce seeds in our vertical beds. Over time, their tasty salad mixes will grow and will be harvested for donation to a local food bank. The children even got to harvest some brightly coloured radishes from our Rainbow Bed to take with them. This year we're growing Easter Egg radishes that are bright red, purple and white. The radish seeds are just one of the many types of seeds that were donated to us from West Coast Seeds.
Creekside Preschool didn't just plant seeds to grow within the Ken Spencer Science Park. Each gardener also made their own take-home, biodegradable seed pots, using toilet paper rolls and old newspapers. Once their newspaper pots were filled with moist soil, they planted some lettuce seeds. As long as they remember to give their plants sunlight, water and some TLC, there will be a tasty treat ready for them to start nibbling on, after a few short weeks.
We're thrilled that we're not only growing a wide range of edible plants in the park, but we're also sowing the seeds of future garden enthusiasts. We are looking forward to more visits from these preschoolers, when they come to check on the progress of their plants.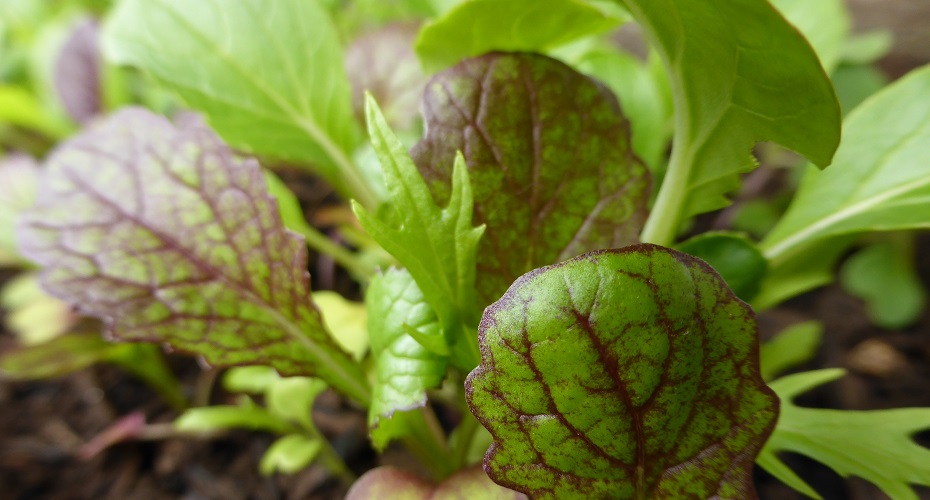 On your next visit to the Ken Spencer Science Park, peek into the vertical planter boxes near the south-facing Woolly Pockets, to witness the seeds from the Creekside Preschool transform into delicious greens!