An ugly carrot can be a beautiful thing. Especially when it comes to addressing food waste, one piece of produce at a time.
"Food waste often gets forgotten in the scheme of environmental problems," says Kelsey Watson of the not-for-profit Vancouver Food Runners. "We think of cars and travel, but food waste is actually a huge contributor to the environmental crisis we're facing."
For every pound of food that goes to waste, it releases about 2.55 lbs of carbon dioxide (a greenhouse gas) into the world.
"That's a huge amount of CO2 being released," Watson says. "And that doesn't take into account the transport of the food and all the energy that goes into that. That is literally just the food decomposing is what is going to release that amount of CO2."
A more environmentally sound alternative is to keep food fresher longer, use up leftovers and meal plan, all of which Love Food Hate Waste covers in great detail. The Government of Canada has a wealth of resources for consumers, educators, and food sector businesses alike.
"When I'm at the grocery store, I'll pick that ugly apple that I think no one else is going to choose," says Watson. "And I'll pick the carton of milk that is going to expire a week before the one beside it, knowing I'll drink it before then anyway. I just try to pick the things that I think no one else is going to pick."
It's a small step, to be sure, but it's part of a big conundrum: approximately half of all food in Canada goes to waste, and about 11.2 million tonnes of that food is edible.
That's as if all 38 million people in Canada threw out 650 pounds of edible food every year. For comparison, here's what else weighs 650 pounds: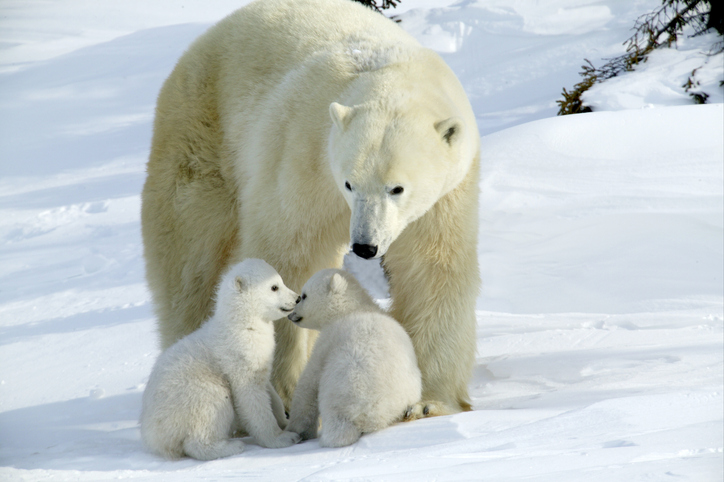 Can you picture 38 million vending machines of food getting dumped into landfills every year?
In many cases, Watson says, it's perfectly good, fresh food that a restaurant, grocery store, or wholesaler may find themselves with, as a result of an ordering or shipping issue.
"That's where Vancouver Food Rescue come in," Watson says. Vancouver Food Rescue "rescues" perfectly good excess food from food sector businesses and delivers it to not-for-profits that serve people who are food insecure Food InsecurityIn 2022, almost 17% or 857,000 British Columbians lived in a food-insecure household. For children under 18, the number is much higher at almost 22%.Learn More .
"Our average Food Rescue is 179 pounds," Watson says. Which means that, in addition to feeding those facing food insecurity, each rescue helps mitigate over 450 lbs. of CO2.
Watson points out the fact that rescuing food isn't a solution to food insecurity or food waste—there are many systemic factors at play—but it's a significant area of impact.
"If we were to take major steps to help solve food waste, it would help solve the environmental and the hunger issue hand in hand," she says.
Do you choose "ugly" or near-expiration foods at the grocery store?
---
Curious about the science behind a circular economy?
Explore the science and solutions for regenerating our planet at Change Reaction.