What if you could make vegan leather out of kombucha? Or a paddleboard from old wine corks? Or packaging material out of mushrooms?
The UBC WasteNauts, an Engineering-student-led design team, is experimenting with doing exactly that.
Their aim is to honour the principles of a circular economy Circular EconomyA circular economy is basically a recycling superhero of the business world. It's all about keeping products and resources in a never-ending loop of usefulness instead of letting things go to waste. It's smart, sustainable, and takes a heck of a lot of creativity. and, wherever possible, use sustainable materials.
And one of the most sustainable materials out there? Waste.
Needless to say, this requires a lot of ingenuity.
"It's like the world's longest improv show—that's how I think about sustainability. Because you always have to say, 'Yes, and…," says Sasha Gajic, an Engineering student and Project Manager at UBC WasteNauts.
"It's an opportunity to completely change how we think."
It's also an opportunity to reconsider how things are made. Take paddleboards, for example. The resin currently used in standard-issue boards is highly effective, but also highly toxic. The foam within them, far from environmentally friendly. And the plastic casing is, well, plastic.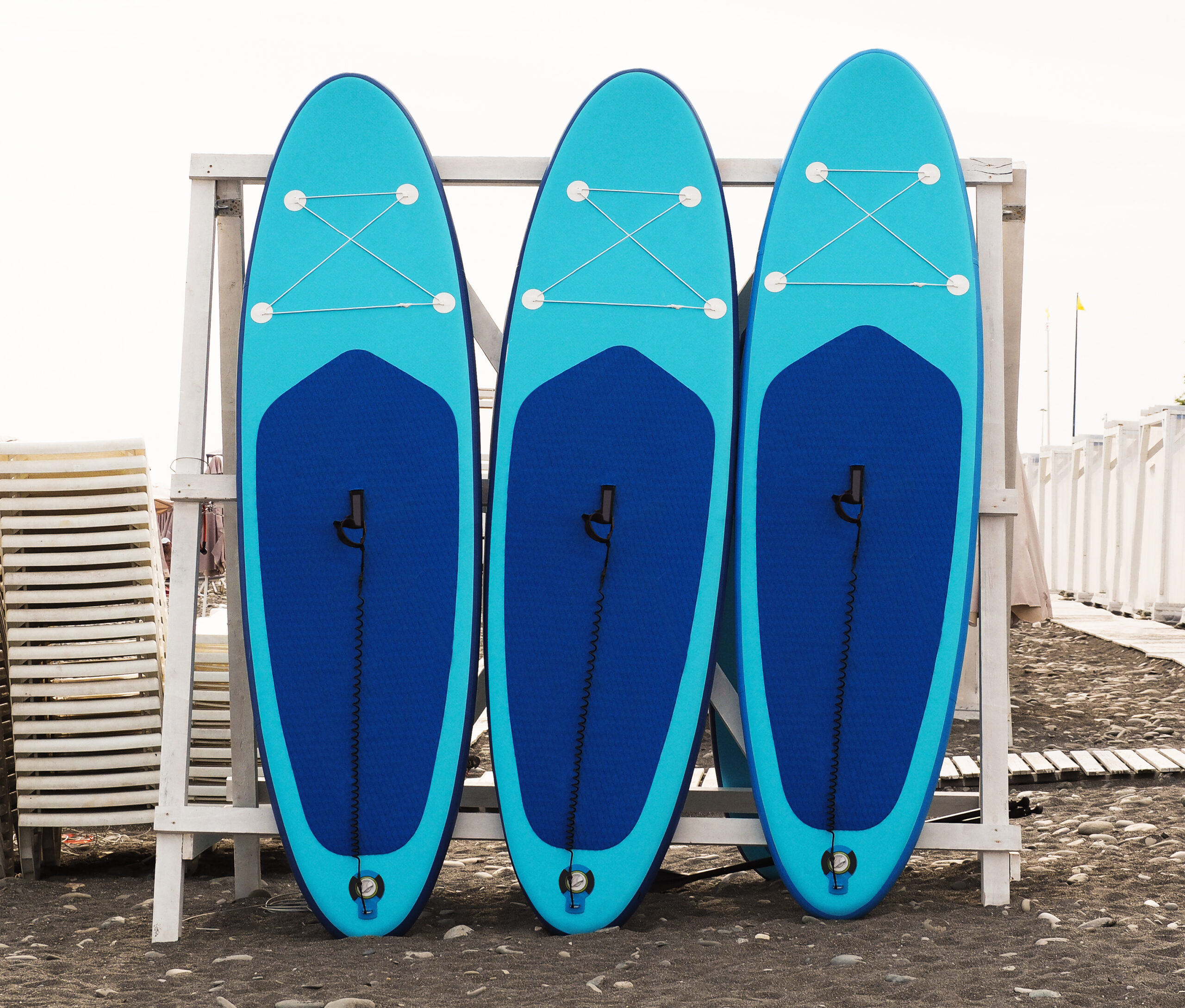 While it's highly effective for gliding on the water, the epoxy resin coating on paddleboard is also highly toxic. Not only can resin act as an irritant to humans, but it may release hazardous materials into the environment.
Foam can be found within paddleboards. Finding it in landfills, however, is bad news for the environment. That's because foam might emit tiny plastic or rubber particles, which contaminate soil and waterways and take years to naturally degrade.
3
Plastic Casing
See more →
Over 3 million tonnes of plastic waste is thrown away by Canadians every year, which contributes to air pollution and climate change. That's equivalent to the weight of 24 CN Towers!
The WasteNauts team is designing a new style of board whose core is made of 100 percent recycled plastic mixed with shredded wine corks, pressed into a paddleboard shape and then coated in sustainably sourced epoxy (glue). It's a work-in-progress.
"To get these kinds of problems solved, we have to look at them as exciting factors instead of limiting factors," Gajic says.
One WasteNauts project that's getting close to the prototyping phase is from their Hybrid Energy Harvesting Team.
They're developing pressure-activated floor tiles that harvest piezoelectric energy from footsteps so when you step on one of these tiles, it captures the vibrational energy and stores it in a capacitor, which is essentially a battery.
Piezoelectricity: pie in the sky?
"You're able to generate electricity just by walking on it," Gajic says.
Applications for people-powered energy like this could be endless—from schools to shopping malls to offices—essentially anywhere with foot traffic.
"We always try to consider a circular economic point of view: How can we do as much as we can, with as little as possible for as long as possible?" says Gajic.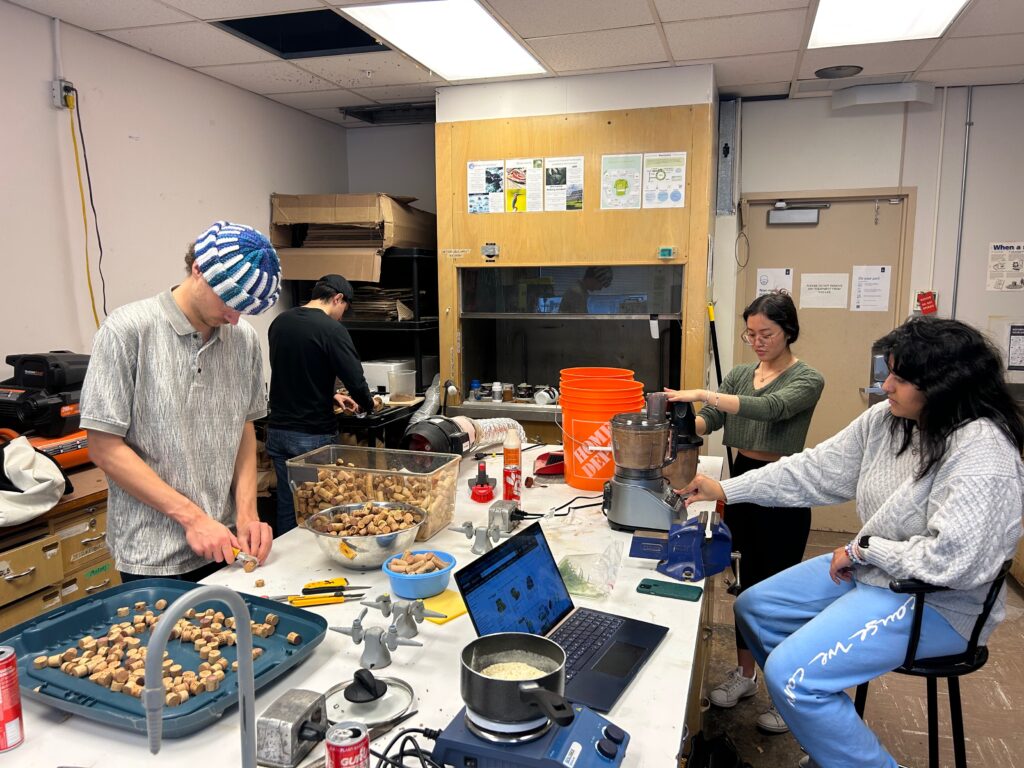 UBC's WasteNauts At Work
UBC's WasteNauts At Work
Callum slices corks into smaller chunks so they're easier to process.
Brendan prepares a mould for the new paddleboard.
Ishaani and Ainsley are blending the pine/beeswax-resin-based cork composite, a sustainable potential alternative to typical plastic resin, which acts to bind the cork and provide shape.
In some instances, that means innovating processes within systems that already exist, like using a toxic mining by-product to make concrete designed specifically for high-strength applications, turning the waste from one industry into a material for another.
"When we think about this in terms of systems thinking, it's never-ending. But in that sense, you're never going to be done anyway," Gajic says.
"It's a circle: you're back at the start by the time you get to the end."
What's the main way you participate in a circular economy?
---
Curious about the science behind a circular economy?
Explore the science and solutions for regenerating our province at Change Reaction.