Basic Design's We Will Learn light installation came to TELUS World of Science as a part of L A M P 2014, the international lighting design competition. The L A M P team collaborated with Science World to highlight and celebrate this year's L A M P innovators and designers. The result was a handful of amazing installation contributions to our feature gallery, LIGHT: Illuminating Science and Art.
The theme of this year's L A M P competition was fibre, which was interpreted in a variety of truly creative ways, but maybe none so compassionately as by Jesi Carson and Theunis Snyman of the Vancouver-based design firm, Basic Design. They decided to focus on "moral fibre" as their take on the theme, which many people thought was a great idea. We Will Learn was selected for the L A M P 2014 People's Choice Award. The installation stands out because it uses simple, easy-to-find materials in its creation. Because of this, the designers hope that the piece will act as a prototype for a further reaching goal—to create simple, inexpensive and easy-to-build lighting solutions for people all over the world.
Recently, we had the opportunity to chat with Theunis about his project.
How did this project idea come about?
After some discussion, Jesi and I decided that if we entered the competition, our idea would have to be one that tells a story and can have some greater impact than simply a beautiful light. While attending Emily Carr University of Art and Design a few years back, a group of three other students and I co-designed a bottle cap light intended for use in rural communities with little or no access to electricity. Jesi and I thought this would be the perfect jumping off point for our L A M P 2014 entry.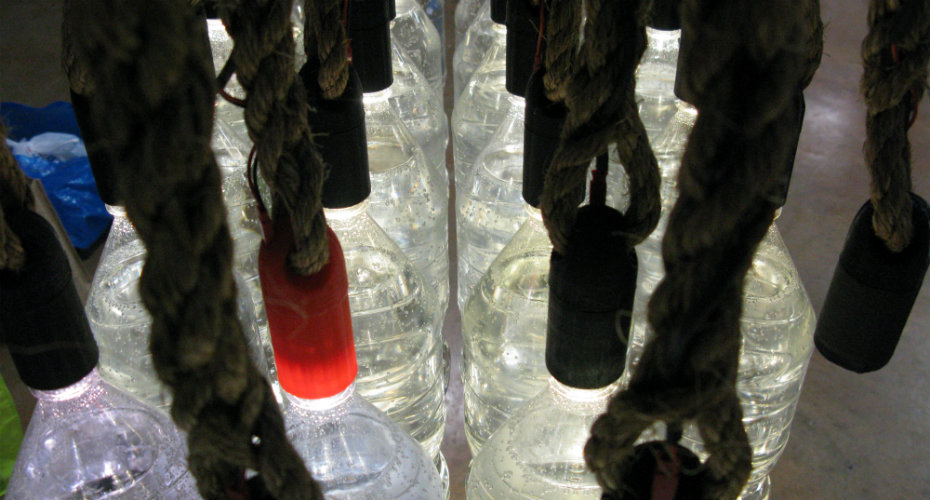 How was We Will Learn made?
The lamp consists of 32 3D printed bottle cap lights connected to 2 litre soda bottles filled with water and suspended by manila fibre ropes from a plywood housing. For the purpose of our installation, the ropes and 5V wires are connected to a transformer within the plywood housing, which is connected to the power outlet. Each individual bottle cap light is designed to able to connect to a solar charging station, which is how they would be re-charged in the rural application they were designed for.
Could we make a lamp like this at home?
If you had a solar charger and the right combination of simple electronics you could very easily make a rudimentary version of it. However, the bottle cap housing itself, which was designed to fit on most 2 litre bottles, is a custom designed, 3D printed part.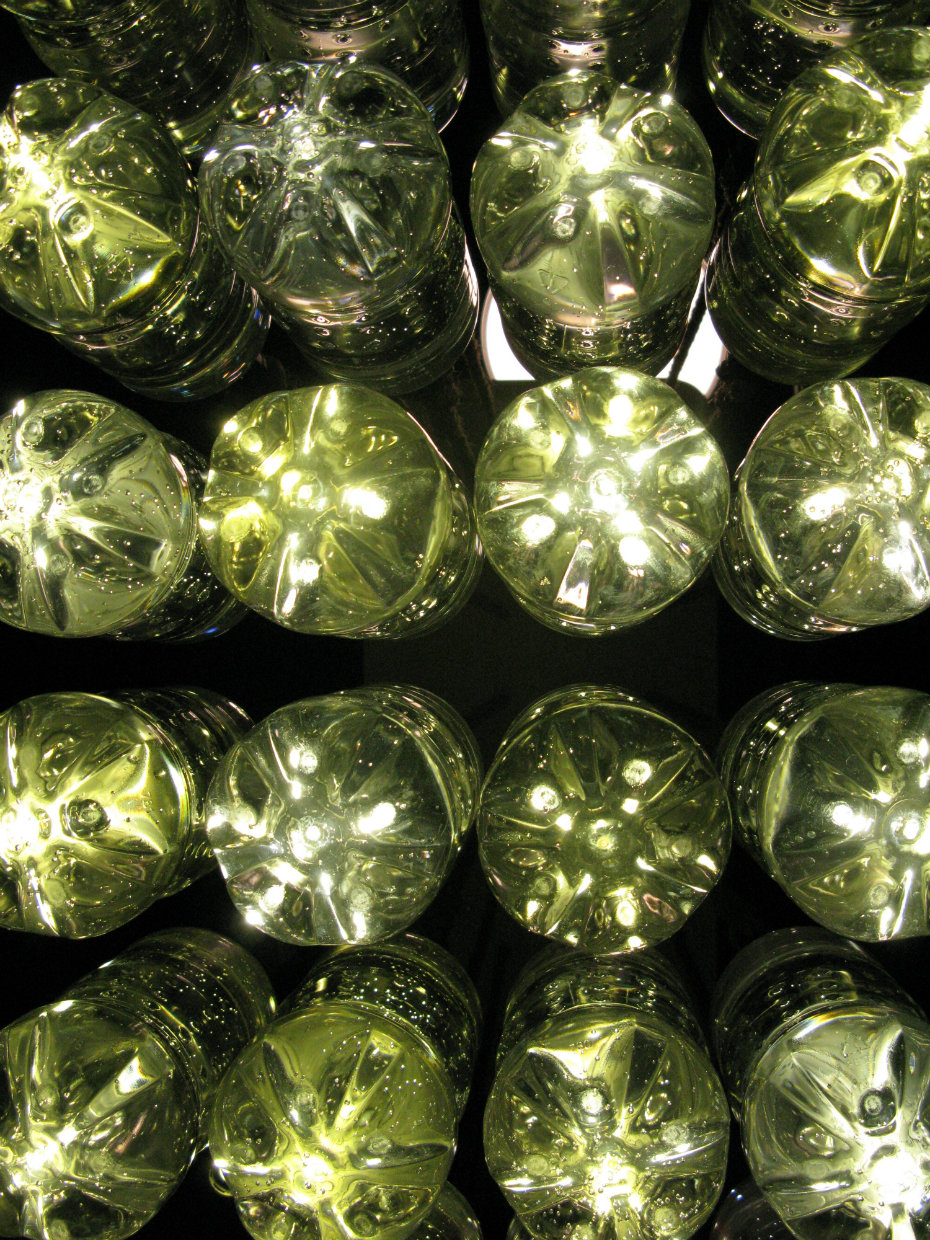 What message would you like people to take away from your installation?
We would like people to experience the beauty of light and how it affects us on a base level as humans. We also want people to appreciate the fact that we have access to electricity. Being able to play with light is a privilege. Finally, we hope that visitors will be inspired to seek us out and invest or donate financially to the project so we can take the design to the next level—having it manufactured and distributed to hundreds of communities in need.
We Will Learn will be showcased from now until Sunday, January 4, 2015 as part of Science World's feature exhibition, LIGHT: Illuminating Science & Art. If you stop by, be sure to capture the moment with a photo and share it with @welovelamp and the hashtag #swLIGHT