Vina Brown's doctoral research started out straightforward enough.
"I began by looking at Heiltsuk food sovereignty and security," says Vina, who is from the Heiltsuk and Nuu-Chah-Nulth Nations in BC and currently pursuing her PhD at the University of Alaska, Fairbanks.
As part of her research, Vina wrote a foundational paper that explored the traditional and cyclical methods of Heiltsuk food gathering.
Her work inspired Bákvḷá, an art exhibition that was on view at Science World (among other places).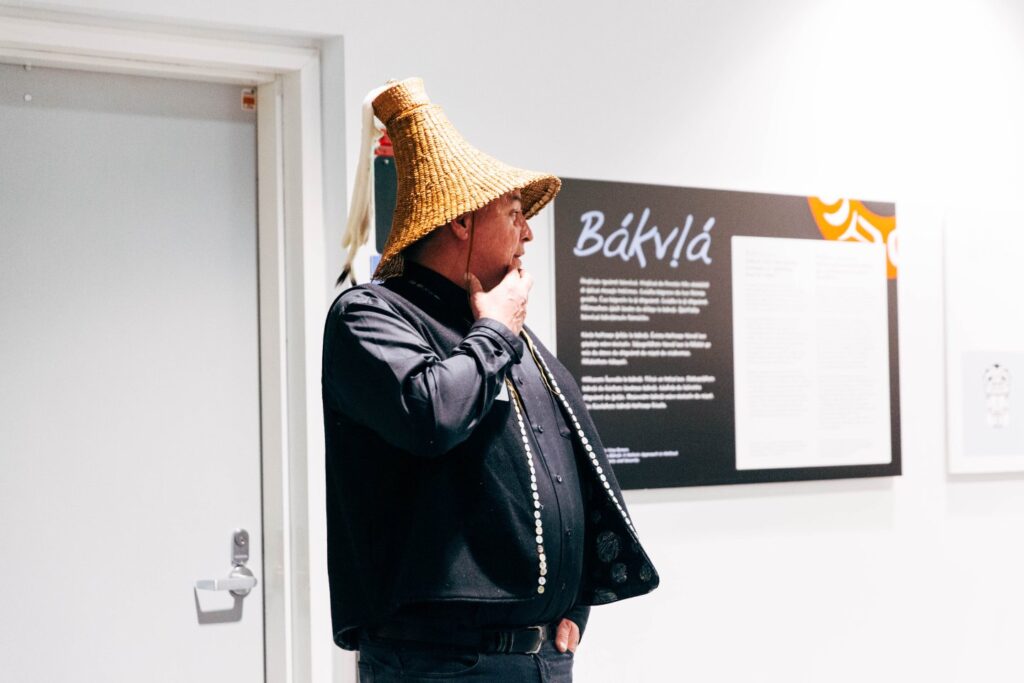 Bákvḷá highlights the central nature of Heiltsuk food gathering within the broader framework of the Nation's knowledge systems and cultural identity.
Then the pandemic hit.
"I did a lot of reflecting during that difficult time," Vina says. "I asked myself, 'How do I want to spend the time I've been granted here in human form on this planet? How do I see my gifts supporting the collective?'"
What came out of that self-reflection, she says, was a renewed focus on wellness. And a new dissertation: Food, Art and Ceremony: A Holistic Approach to Indigenous Wellness.
"I see it as an evolution of the work I'd been doing on food sovereignty and security," she says. "Because food systems are central to every human's inherent right to have access to healthy food."
Sacred Connections
Today, Vina's research explores how those systems interact with—and impact—parallel systems.
"In our Indigenous worldview, everything is interconnected," she says. "That includes non-human relatives—plants, animals and inanimate objects—because in our worldview, everything has lifeforce. I'm interested in how we restore it."
Inherent in this is the changing climate and its tangible impact on traditional Indigenous practices that have been in place for generations.
"We have a word in our language 'Nala,' which means 'cycle weather,' but it's such a deep word that also refers to anything that's cyclical, like the tides and the moon, how they connect and what they tell us about when to harvest certain foods, for example," Vina says.
"I've interviewed people in our communities—land, food and cultural sovereigntists, as well as cultural ceremonialists—and they are all telling me the same thing: everything's changing out there. And it's changing really quickly."
Not only is this reverence for the natural world woven throughout Vina's academic work, it is also integral to her art. Vina is a prolific jewelry-maker and the designer behind Copper Canoe Woman.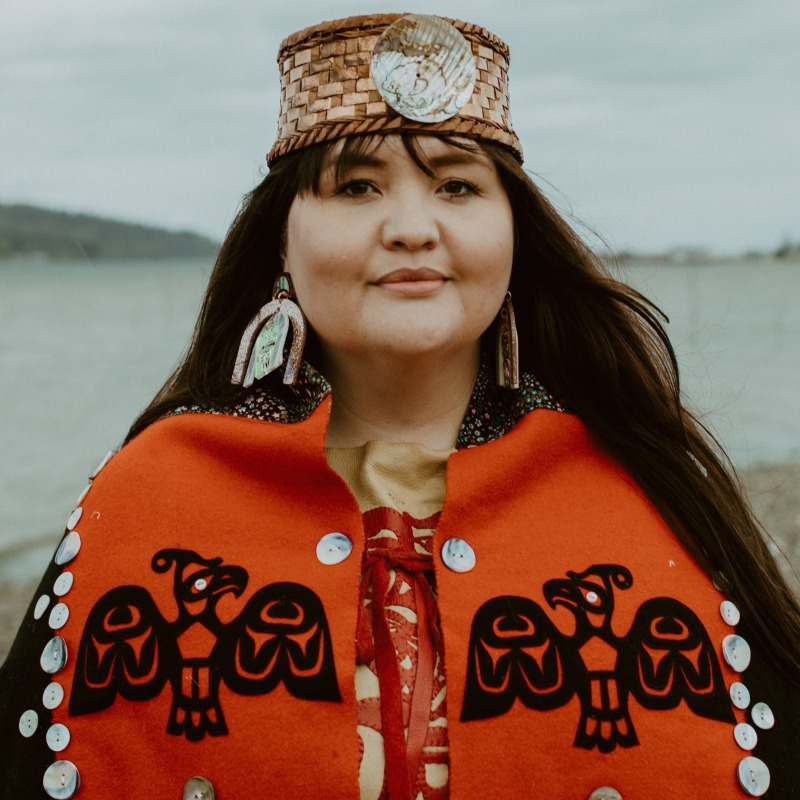 "In my art, I pay homage to the deep, interconnected relationships we have with the natural world," she says. "I often depict the sacred relationship we have with the beings we use for food. It's an honoring."
Vina recently opened a brick-and-mortar space in Bellingham, not far from where she now lives. The space houses an expansive Copper Canoe Woman workshop, a retail shop, and a child-centred area where she can bring her young son.
"I'm focusing on integrating all the various elements of my life together: family, spirituality, scholarship, art and business," she says. "I try to live a holistic life. If I had to do this all in a westernized way, where everything is compartmentalized, I'd be burnt out. I feel like it's an homage to my ancestors that I don't compartmentalize my life."
Copper Canoe Woman's brick-and-mortar space will also be the venue for workshops offered through Rooted Resiliency, the not-for-profit Vina recently co-founded.
"I want to use my dissertation, my research, and my life as an example to other women to say: You can do things non-status quo."
---
Lift up Indigenous voices.
From illustrating Indigenous Water Protectors, to harvesting food sovereignty, to fighting climate change, to developing exhibits at Science World, these Indigenous trailblazers are making amazing contributions to the world of STEAM (science, technology, engineering, art & design, and math).