With over 10 years of bartending experience, Trevor Kallies creates cocktails with behind-the-bar techniques that promise to put on a show. Using liquid nitrogen, carbonation and even pearlescent food colouring, if he hasn't served it up, he's keeping an eye on it as a trend in the world of drink making. Despite all the tricks under his belt, however, Trevor isn't sure if he can pull off a classic cocktail he's made countless times: a vodka soda. Not in the way he has in mind, at least.
"We haven't figured out if we're actually able to do it," says the President of the Canadian Professional Bartenders Association. "But we're working on the planning stages."

Reimagining the Vodka Soda
True to its name, a vodka soda has two main ingredients: vodka, a clear distilled spirit traditionally made from fermented potatoes, and soda, which is carbonated water. What Trevor and his team are trying to do is transform this classic cocktail into a tablet by combining citric acid, ascorbic acid and calcium carbonate, then putting the concoction through a press molding machine.
Citric acid naturally occurs in fruits and vegetables, and the acidity is what gives limes and lemons their sour taste. For Trevor, it's an opportunity to access flavour. He's looking to passionfruit to do the trick: puréeing , freeze drying and grounding this tropical fruit into a powder.
"If you've ever had vitamin C powder, it would be similar to that," he says.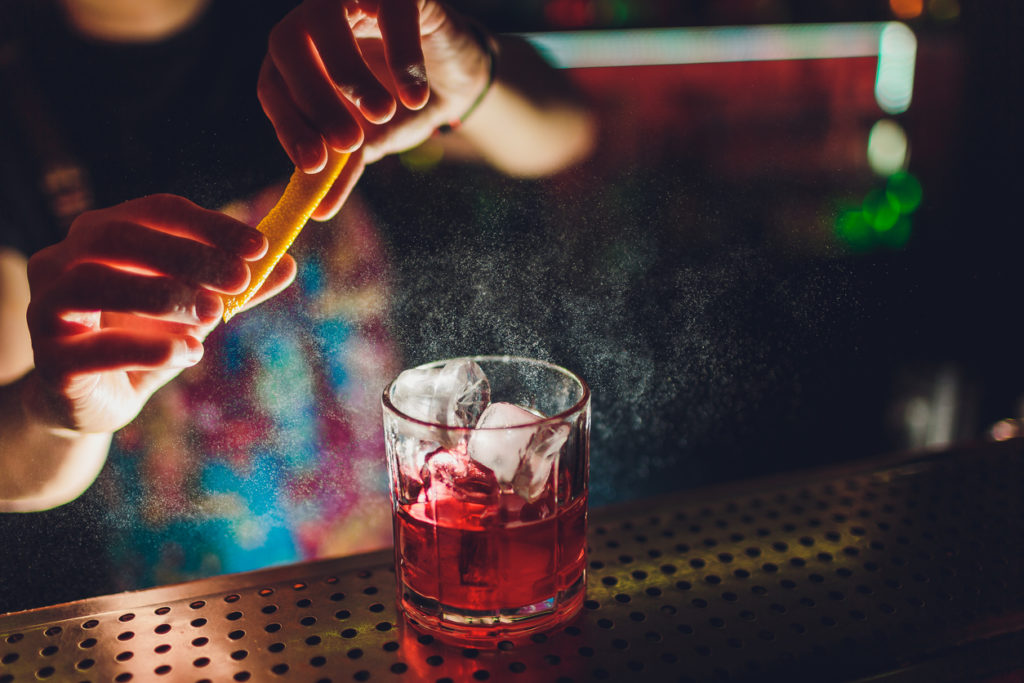 Trevor revealed this carefully measured drink in 2019 at Science of Cocktails hosted at Science World. And the variables to his success include getting the right equipment, fine-tuning the perfect ratio of ingredients and finding the time to experiment.
"It's a lot of Googling," he says of all the research he does for this annual event which featured over 70 bartenders, 100% of whom are volunteers, including Trevor.
Inspired by the industry
A large part of Trevor's drink detective work involves getting inspired by the best practices of other notable figures in the industry.
One particular bartender on Trevor's radar is Don Lee of New York who brought a smoky delight to the classic old fashioned by "fat-washing" it with a fine bacon. Traditionally, an old fashioned is a cocktail made with whiskey, featuring a small heap of sugar, a lemon peel for a bit of zest and a dash of bitter, which is a herb and spice concentrate. Don's version features a heavy, amber-coloured whiskey called bourbon and infuses bacon fat from the Benton Farm. He cools the two together, leaving the mixture overnight and then strains the fat out of it, resulting in what he calls the Benton's Old Fashioned.
But before flavour ever reaches the tongue, Trevor argues that it's aroma that starts the journey of the drink by tapping into nostalgia.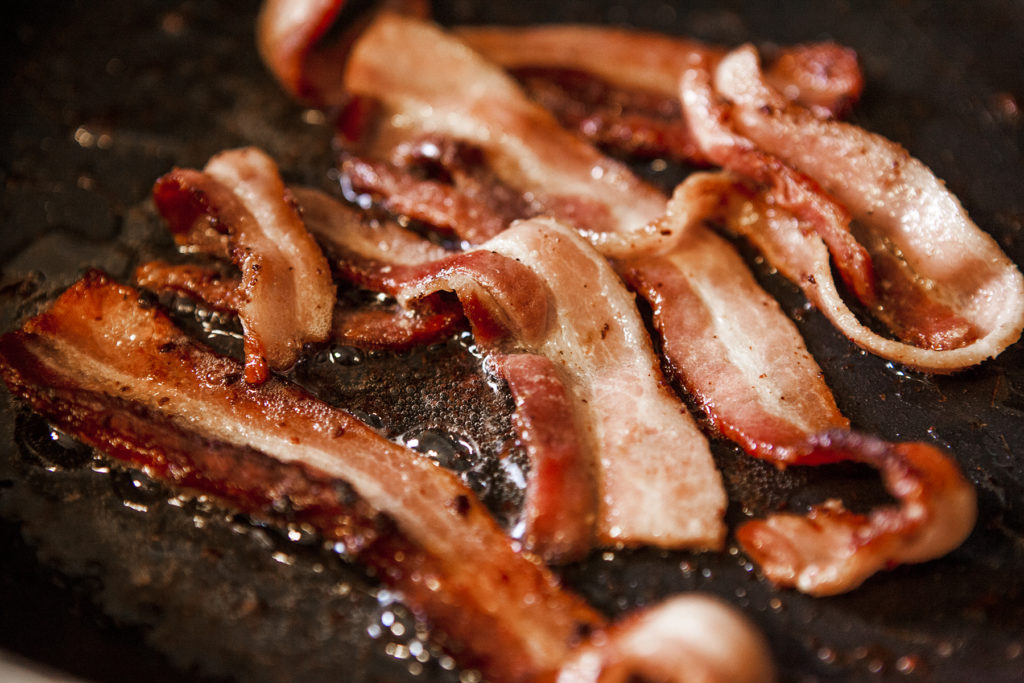 "The fat will congeal but the spirit doesn't. So you'll be able to skim a lot of the resolidified fat and the whiskey retains all the flavour molecules, leaving all of that wonderful bacon flavour in," Trevor explains, likening it to the buttery flavour left on your fingers when eating popcorn, a metaphor that inspired him to design a popcorn rum and coke in previous years.
But before flavour ever reaches the tongue, Trevor argues that it's aroma that starts the journey of the drink by tapping into nostalgia. Enwrapped in a "smoky-nosed" cocktail is his family's Thanksgiving dinner cooking in the kitchen. The mere mention of popcorn brings him back to the fall fair at the PNE.
"You start your life as a blank canvas, and then everything you taste and smell becomes a part of how you move forward," he says. "When you get into the science of smell, it's more about memory than the actual flavour or aroma, which are just mental triggers of something you're fond of or dislike."
Whether he's burning chamomile flowers and cedar with a "smoking gun" to serve with gin or trying out a new technique with dry ice, Trevor hopes the creative and bold experimentation of these techniques will allow him to meet his goal of whipping up something new every year.
"Our goal is to never duplicate what we did the previous year," he says.
---
Fund the future.
Donate today for the wonder solvers, problem solvers, and world changers of tomorrow.