A Science World Patron is someone who's contributed significantly to our development as a charity. We're thrilled to announce our 2022 Patron, Walter Segsworth.
---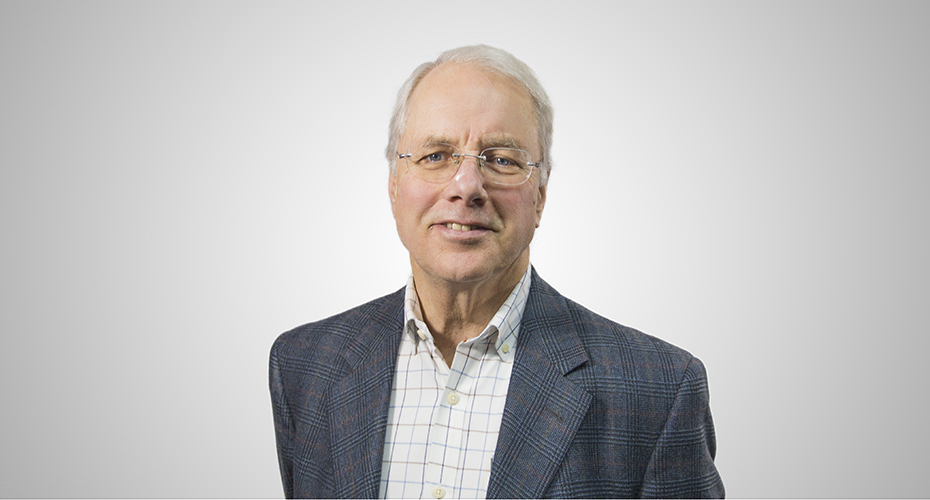 No Small Matter
About a decade ago, during Walter Segsworth's first year as Board Chair, Science World and TRIUMF joined forces to present a free public event called "Back to the Big Bang."
Hundreds of people came to our geodesic dome and filled the OMNIMAX theatre to listen to Dr. Lyn Evans, the project manager who led the construction of the Large Hadron Collider (LHC), the world's most powerful particle accelerator.
Scientists there had just discovered a new subatomic particle with the expected properties of the Higgs boson, which, simply put, would help physicists explain why mass exists.
As Walter recalls the evening, his face fills with wonder, but not because of the world-famous scientist who spoke at the podium.
It was a moment after the talk that he recounts as one of his "favourite Science World memories."
He'd approached a teenage girl named Megan who'd attended the talk with the inaugural cohort of Future Science Leaders (which today is presented by Acuitas).
The group of teenagers in the audience that evening would be the first to graduate from our esteemed after-school program for high school students that Walter himself had helped fund.
Walter asked her if she'd understood the physics that Dr. Evans had discussed.
Megan responded, "Oh, yes."
"How?" asked Walter.
"From being here, at Science World," she replied.
It turns out that every week at Megan's Future Science Leaders sessions, the students and facilitators were downloading real-time data from the LHC and learning how to interpret it and how to apply it to their own research.
This weekly activity had such an impact on Megan that she'd end up at Stanford University pursuing a PhD in atomic physics—but Walter didn't know that at the time.
"The moment brought together two of my favourite things about Science World—Future Science Leaders and the involvement of the broader scientific community—and I just..." he trails off as his eyes tear up. "Sorry," he chuckles, "I'm usually a bit more hard-nosed than this."
Future Focused
Walter can recall with stunning clarity the moment he understood the significance of the application of science.
He was in Grade 9 in an advanced mathematics class, learning algebraic geometry during the Space Race. His teacher had used an elliptical orbit of a rocket to illustrate how an equation dictates a geometric form.
"It blew my mind," he says. "It was the first time I understood why mathematics was important. And I never forgot."
The power of the revelation in that classroom carried him through his engineering education and into a prolific mining career that brought him and wife Nancy to fifteen different homes around the world.
It also brought him to Science World, our non-profit organization he's supported for almost thirty years.
To be recognized today as Science World's 2022 Patron has brought up a lot of warm memories for Walter.
"It was a wonderful feeling, when I learned of the award," he says. "Because I know and highly respect the people who selected me."
During his time as Chair, Walter says we had "grand visions" of transforming the dome into a centre of science learning where not only children but adults of all ages could experience moments like he'd experienced in that Grade 9 classroom.
"Especially for the most pressing issues of our time," he says, "like vaccination, genetically modified foods and, near and dear to my heart, society's need for mining products to address climate change."
Alas, the "nitty gritty details of management" his position required, had him dial back that grand vision during his tenure. Still, today, Science World remains a cherished cause for Walter. And the vision still exists, perhaps just over the horizon.
"Science World is about the future," he says. "The other charities I give to, they exist to rectify a problem, or maybe to stop a problem from getting worse. But Science World is about getting better."
"Just think of what's happening in the dome right now. There could be over 2,000 kids at this moment learning amazing stuff that's blowing their mind. That's a wonderful thing, and that's about the future of those kids. It improves their lives, which improves our lives. And to me, that's enough. Sure, it's not as much as I would like, but it's certainly more than enough."
---
Join Walter and help fund the future.