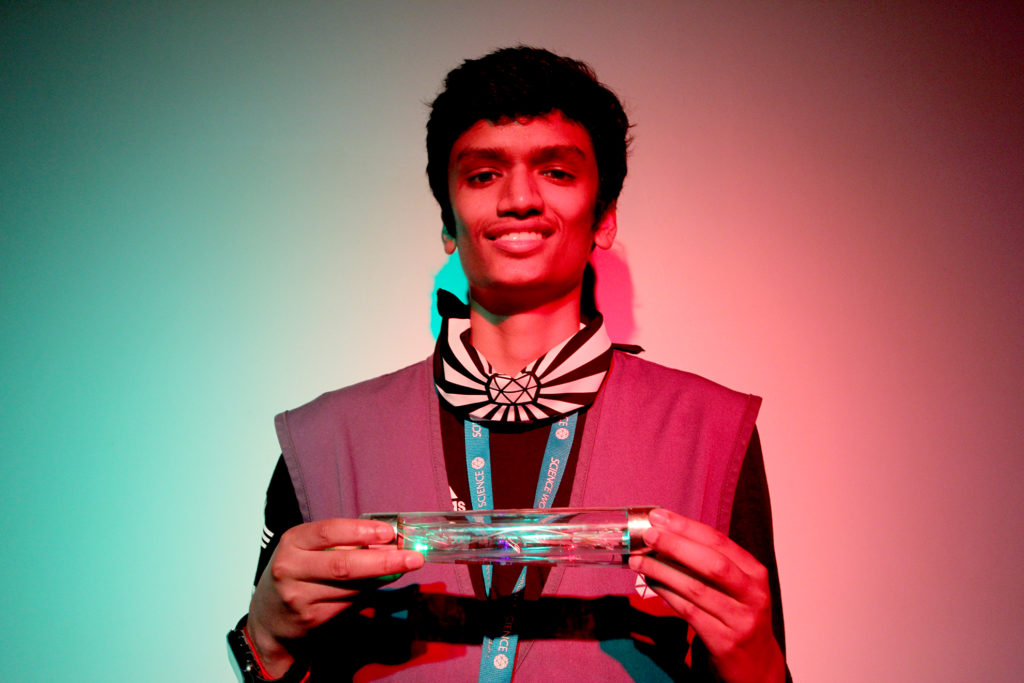 Tell us a little bit about yourself. Why did you want to volunteer at Science World?
As a kid, I used to go to Science World with my family every year. It was one of my favourite places. I thoroughly enjoyed each visit, and I learned a lot. I would say Science World inspired my love for science. When I was 16, I heard about the High School Work Experience (HSWE) program from a former employee. I signed up and I had a blast! Science World has one of the best environments to work in. The staff here are really nice and helpful. After summer, I applied as a Science Ninja and was accepted.
How long have you volunteered with Science World?
I was an HSWE volunteer for two weeks. I have been a Science Ninja since October 2018.
What is your favourite Science World story or moment?
I have two favourite Science World moments. The first one: I had started my shift like every other day, and I walked out of the Innovation Lab to Eureka. I saw a mother holding a baby girl, and she looked like she was going to cry. I quickly walked to her and right when she was going to cry, I showed her my balancing eagle, and she did not cry. Second moment: I got the opportunity to show Justin Timberlake, Jessica Biel, and their child a magic card trick in the Tinkering Gallery!
What is something you've learned while volunteering here?
I have learned how to be adaptable and think on the spot. Not all of my demonstrations work out according to plan. Sometimes, when I am doing a demonstration, things can go wrong; I have to be adaptable, try to fix or find a work around. Also, visitors ask really interesting questions, so I have to think on the spot and facilitate a conversation with them.
What does a Science Ninja do?
Science Ninjas are part of the core volunteer group. We are all high school students who volunteer every weekend for a four-hour shift. Science Ninjas build excitement for visitors and show them cool science tricks and demonstrations. We are not positioned in one gallery space; we have the option to stay in one part of the building or we can move around. It is a really fun position, because you get to learn many cool science tricks, and it's a great feeling when you see kids enjoying a one of your demonstrations.
What do you like most about volunteering?
I really like it when I show little kids a cool magic trick and they say, "Wow, how did you do that?" I also like the wide varieties of things I get to do in my volunteer position. In the other places I have volunteered, I do the same set of tasks every single week. Being a Science Ninja, I have the opportunity to grow and learn new tricks and demonstrations. I also experience so much variety!
---
Interested in volunteering at Science World?
As a non-profit charitable organization, Science World's volunteers are an integral part of our story and have been since day one. Learn more here.