In this activity, by keeping the powder dry, students are able to create artwork while observing an exciting interaction between wet and dry materials.
When we paint, we usually use paintbrushes and wet paint. Powdered tempera paint is mixed with water to create the paint we're familiar with. Change up the a regular process in this activity.
Surprise your students by making them ice cube 'paintbrushes' to paint with powder! Their paintings may change before their very eyes as they watch the ice cubes melt, and watch the powder turn into paint!
By checking out their own artwork, students can also explore texture. Parts of their painting may stay powdery, while other parts may be very wet.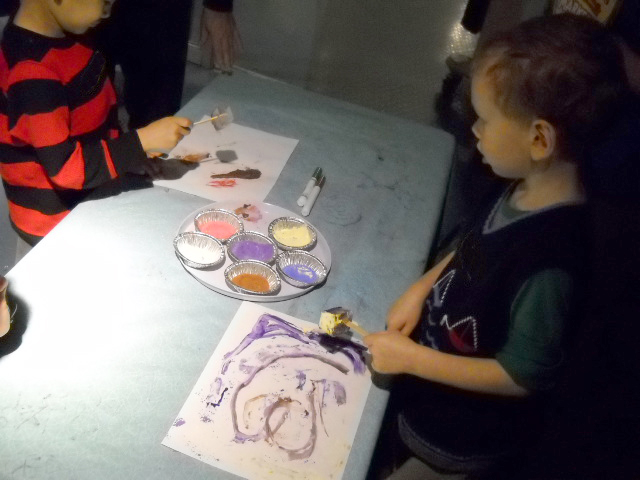 Wet and Dry Printable guide.
These activities are part of Science World's Big Science For Little Hands program. They were developed and tested with preschool and kindergarten educators.