The materials in this activity encourage students to build and explore the basic principles of electric circuits. Students make circuits with LEDs, conductive copper tape, and 3V "coin" batteries. The circuits can be incorporated into greeting cards or art projects
A circuit is a continuous path through which electricity travels. A complete electric circuit is an uninterrupted path for electrons to flow from an energy source (i.e. battery or household power), through a device and back to the source. If we break that path, the flow of electrons stops, and we no longer get energy from our circuit, and the device (in this case, light bulbs) no longer has power.
In a parallel circuit, all loads are connected in parallel to one another, forming junction points where the current can split and combine.
In a series circuit, all loads, like light bulbs, are connected end-to-end, forming a single path for the current to flow.
Parallel Circuit (top)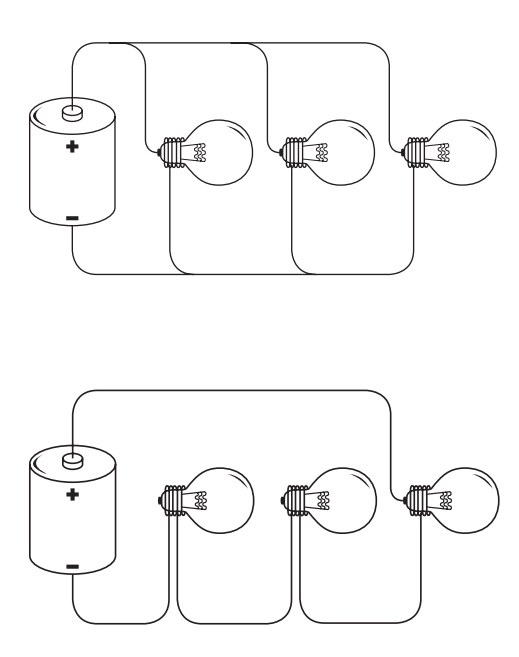 Series Circuit (bottom)