In this activity, students use 3-D bubble wands to observe the minimal structures of soap film and blow non-spherical bubbles.
Because soap film is elastic, it arranges itself to form surfaces with the smallest possible area within its constraints.
Free-floating soap bubbles are always spheres because a sphere encloses the given volume of air with the minimum soap film surface.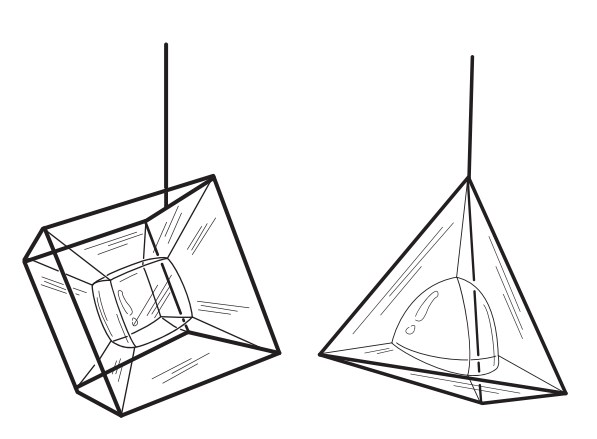 Can bubbles form shapes other than a sphere?
Yes, they can, but only when they're supported by other soap films. You can make these supporting films by dipping 3-D frames into the soap solution.
The soap films that remain attached to the frames shows the minimum surface structure, but when you blow a bubble where the soap films meet, you create a 3-D bubble in the shape of the frame!

Some students may notice that the soap film cubes and tetrahedrons are not mathematically perfect—the walls bulge out slightly. This is because there is excess air pressure inside the walls of the bubbles.