Students explore Newton's Third Law of Motion ("for every action there is an equal and opposite reaction") by building a hovercraft.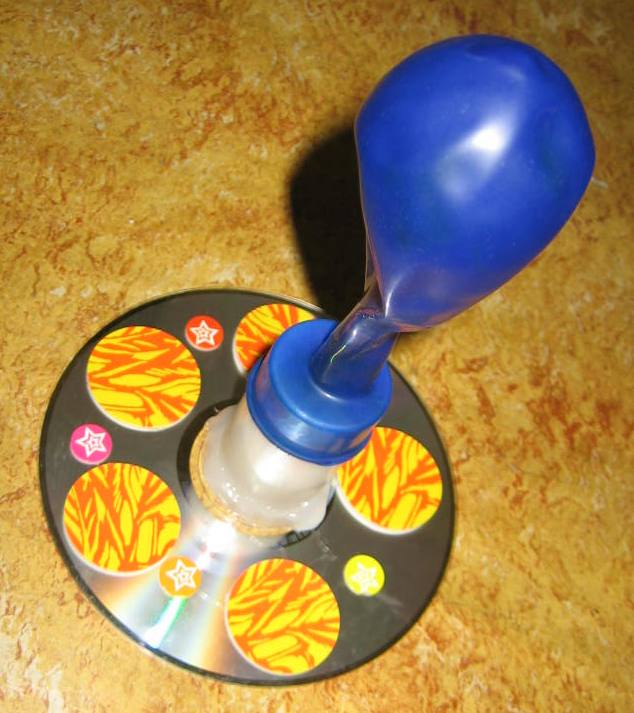 The small hole in the centre of the CD forces air escaping from the balloon downwards. This creates an opposite force upwards which lifts the hovercraft off the ground, explained by Newton's Third Law of Motion. The CD spreads out this force evenly along the bottom of the hovercraft.
Having a thin layer of air helps also helps the hovercraft move by reducing the amount of friction between the CD and the ground.