In this twist on the classic egg drop activity, students are assigned the task of designing a personed spacecraft to land on Earth's Moon, or on another planet. Their challenge is to build a spacecraft that will house an astronaut (a raw egg) that can land successfully near a given target from a set height.
Over the years, many different types of spacecraft have landed on other planets, the Moon, and then back to Earth. In order for these missions to be successful the spacecraft must not only be intact upon landing, but also the humans and/or the delicate science and computer equipment in the spacecraft must be undamaged.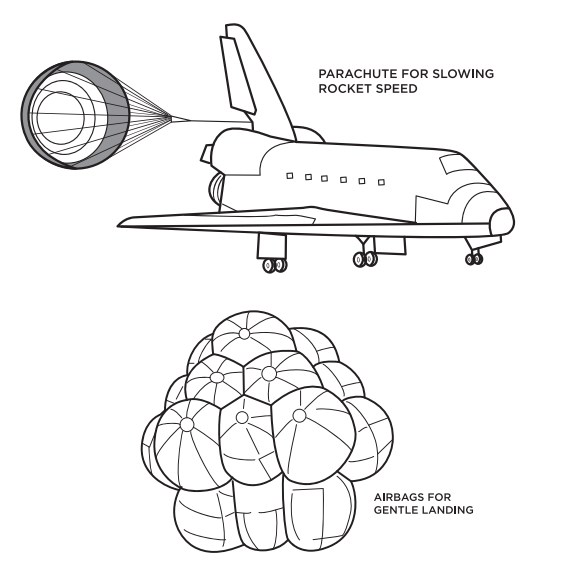 Imagine a Mars rover descending towards the planet at speeds over 19,000km/hour—you'd need to have some special equipment to ensure a successful landing. Through various landings, specialized equipment such as parachutes, air bags and rockets have been developed.
What will you develop to land your craft?