In this activity, students will construct a 3D illusion of a pyramid that creates a reflected image from a digital screen display.
In a Pepper's Ghost Illusion, when a real or recorded image is reflected in a transparent screen at a 45o angle, viewers see a reflected virtual image that seems to have depth and appear out of nowhere .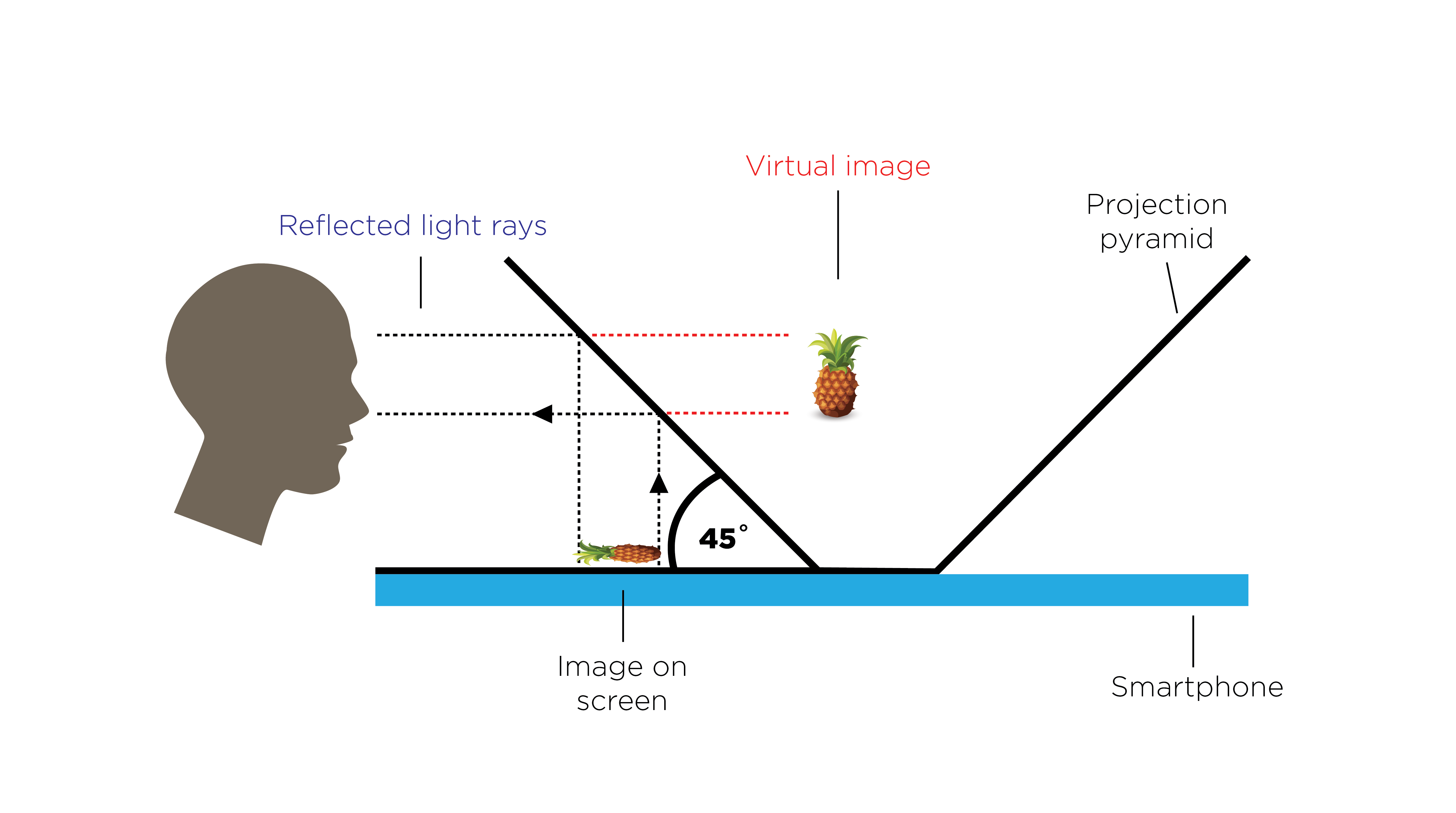 This student activity is a modern take on an illusion first described in 1584 by Neapolitan scientist Giambattista della Porta and popularized for theatrical use by John Henry Pepper in the 1860s, hence its modern nickname "Pepper's Ghost".
The Pepper's Ghost Illusion continues to be used in amusement parks, theatres and other venues.
This Pepper's Ghost activity, while not a true hologram, takes much less technology and is a good exploration of light and viewing angles.
Real Holograms are 3D images created by interference of light beams. They should be able to be viewed from any angle and allow the viewer to see the object from multiple sides. Real holograms can be seen without the need for special lenses, screens or other props.