Can you imagine walking through a city full of water? The City of Vancouver is listed as one of the most vulnerable cities in the world to coastal flooding and sea level rise. Scientists anticipate that Vancouver will see about a metre of sea level rise by 2100.
---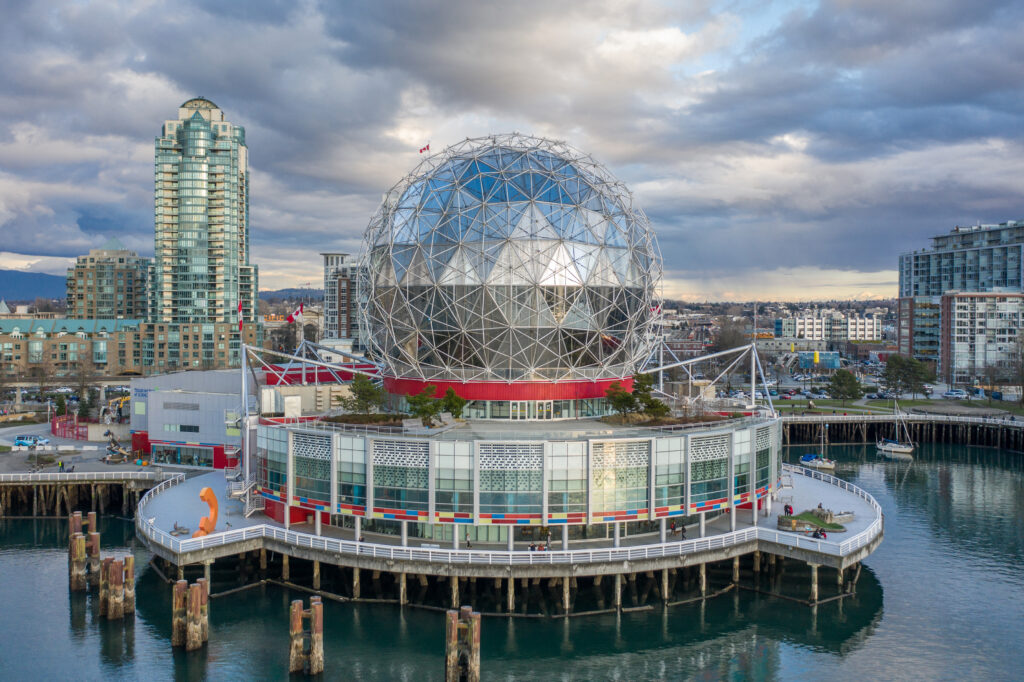 Climate change is warming the oceans and warmer water takes up more space or volume. With rising temperatures, glaciers and ice sheets on land are melting, adding more water to the ocean. Global sea level is rising and local water levels are also becoming higher. One consequence of rising sea levels is an increase in coastal flooding.
As sea levels rise close to shore, it is easier for ocean waves to come onto shore. Add a storm, and the coastal winds will push the waves further inland. Make that storm happen when water levels are high during a high or king tide, and the waves come further inshore. Every centimetre of sea level rise can change how often, how severe, and how far coastlines will flood.
---
In this activity, you will explore how rising sea levels change the shoreline and damage city infrastructure through erosion and flooding. Then, you will play the role of a city planner and come up with potential solutions to build a more sustainable city and save Science World from sea level rise!
Curriculum Connections:
Grade 3-5 – Biology, Social Science, and Earth and Space Sciences
This activity is a GenAction initiative! Before you do this activity, check out the companion Science Spotlight.