In this activity the students make a windsock to measure wind speed and direction.
Wind is air in motion.
Two ways we can measure the wind are speed, and direction: a windsock is a tool we can use to measure both. A windsock is a conical textile tube you may have seen at an airport or alongside a highway at a windy location.
Wind enters the windsock from one end and escapes out of the other. The latter end points in the opposite direction from where the wind originates. For example, a wind from the west will point a windsock to the east.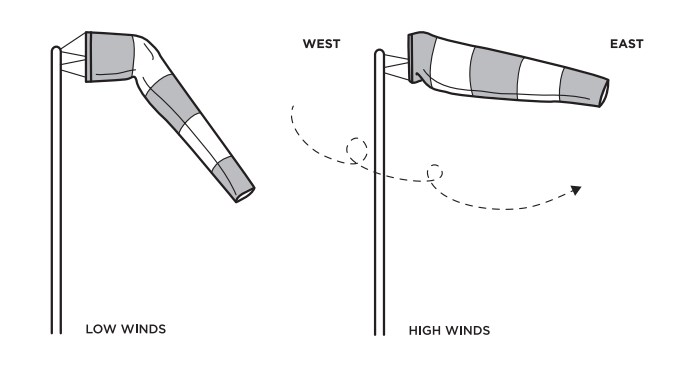 You can also see the relative speed of the wind by observing the windsock's angle relative to its mounting pole. In low winds, the windsock droops and in high winds it flies horizontally
This activity is a part of The Air Up There, a unit made for Science World's Big Science for Little Hands program. They were developed and tested with Preschool and Kindergarten educators.
The Air Up There printable guide.