In celebration of the International Day of LGBT+ people in science, technology, engineering and math (STEM), we are profiling scientists from the LGBT+ community across the province. Have your own story? Share it with us in the comments below.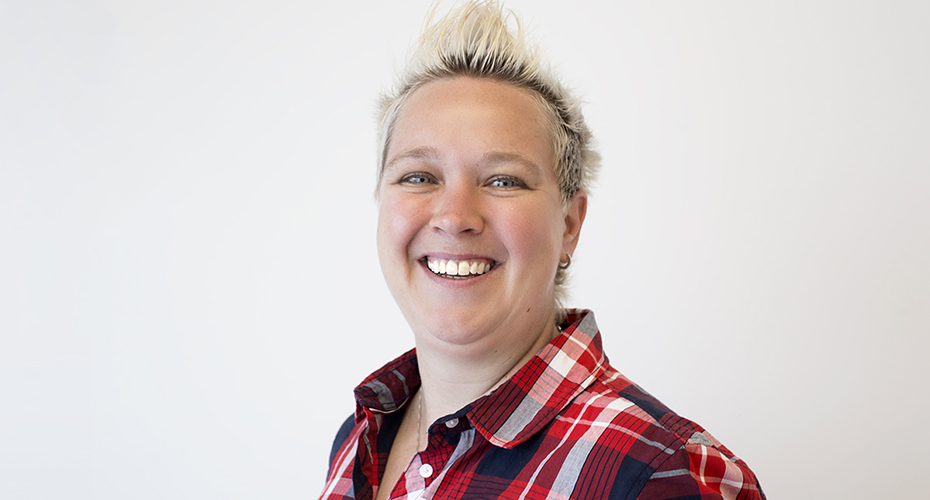 What is your name?
Rike Moon
How do you identify?
I am a futch (feminine butch) lesbian.
What is your preferred pronoun?
She/Her
Where did you go to school/university? What did you study?
I went to high school in rural Northern Germany and to university in Kassel, Germany. I studied biology and specialized in neuroscience.
What is your field of expertise? What kind of research/work do you do?
I have my PhD in neuroscience and used to work in psychophysiological research, back in Germany. I am now a Program Specialist at Science World, where I help inspire the next generation of scientists and engineers, by managing the Scientists and Innovators in the Schools program. I am also the Curator for the BodyWorks Gallery.
What sparked your interest in science or engineering?
I grew up on a farm in Northern Germany and was always interested in the world around me. My dad taught me to be open to trying new things, to take calculated risks and to learn from failure. I knew I wanted to be a researcher since grade 5 and I was lucky that I had a fabulous science teacher in high school who inspired me to pursue a career in science.
How has coming out effected your school/work life or career?
I didn't come out until I was in my mid-twenties. In high school, I was somewhat interested in girls and I thought for the longest time that I was bisexual. I came out a year before I moved to Canada and didn't talk about it openly at work.
Do you feel supported in school or at work?
I have been fully out ever since I came to Canada and I feel normal and accepted at Science World. My colleagues are amazing and supportive and I can be who I am. One of my favourite moments was when I brought my girlfriend to my first Science World Christmas party. I felt a bit nervous at first, but that went away as soon as we walked into the room hand in hand. We danced and laughed and there was no judgement felt. My wife and I still talk about this Christmas party.
Did you have role models in the LGBTQ2S+ community who are scientists or engineers?
I did not have any role models in the LGBTQ2S+ community besides my sister, who has been out since elementary school.
How important do you feel is it to have a LGBTQ2S+ role model or mentor?
I feel it is very important to have role models, people who show you that it's okay to be who you are and that you can still pursue your dreams and have a successful career.
Looking back, what advice would you give your high school self?
I don't feel that I missed out on anything in high school. I could be who I wanted to be at that time and I was just not ready to be out. Some folks take a little longer to figure out who they really are and that's okay. As long as you are happy, that's really all that matters.