In celebration of the International Day of LGBT+ people in science, technology, engineering and math (STEM), we are profiling scientists from the LGBT+ community across the province. Have your own story? Share it with us in the comments below.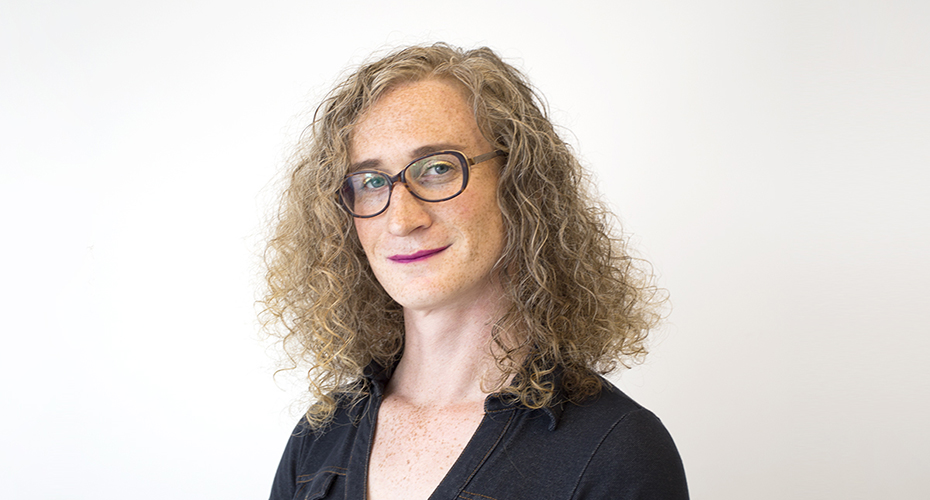 What is your name?
Kelly Boothby.
How do you identify?
I identify with these labels: trans, nonbinary, queer, woman, settler, futch, hacker, fiddler, feminist.
What is your preferred pronoun?
They.
Where did you go to school/university? What did you study?
The University of Washington for my undergrad & master's and Simon Fraser University for my PhD. I studied mathematics, specializing in graph theory and computation.
Where do you work now?
I work at D-Wave Systems Inc. as a Senior Processor Architecture Researcher.
What is your field of expertise? What kind of research/work do you do?
I'm a graph theorist, with a knack for computation and a penchant for problem solving. For work, I do a mix of mathematics research and software development, particularly focused on design and applications of qubit topologies. I investigate how qubits can be arranged in a small number of metal layers and I develop algorithms to embed problems into those qubit arrangements. But I also think outside of my discipline as much as I can. Every part of the quantum computer can be improved and it's exciting to be working on cutting-edge technology.
What sparked your interest in science or engineering?
My mom tells me that my first word was "clock." Technology has fascinated me for longer than I can remember and I grew up tinkering with absolutely everything in sight. The thing that sparked my interest in quantum computing was the deep skepticism of whether or not it could ever work. If I thought this stuff was easy, I wouldn't be doing it.
How has coming out effected your school/work life or career?
I felt a huge loss of privilege as I came out. I find that people are frequently dismissive or avoidant because of my appearance, both at work and in my social life. Social experiences like harassment and assaults have impacted my mental health and therefore my work life. These experiences went from being extremely rare, to unfortunately common, after coming out. However, it's easier to handle these external pains than the internal suffering of being in the closet.
Do you feel supported in school or at work?
I have some supportive people at work and I love them dearly. But, there's a big gender imbalance and cis women agree. Corporate culture can be bracingly sexist, even in 2018. HR considers my pronoun to be a burden. We've got lots of work to do.
Did you have role models in the LGBTQ2S+ community who are scientists or engineers?
Lynn Conway is a big role model of mine; both for her academic work and for her activism.
How important do you feel is it to have a LGBTQ2S+ role model or mentor?
It's extremely important. I feel disconnected from both the STEM and the 2STLGBQ+ communities and I could probably use a mentor. I do have role models at work, mostly women, but I'm the only openly transgender person and there's a huge amount of burden on me to teach everybody, even my role models, about transgender issues.