Twirling and turning takeoff!
In this activity, students will explore how gravity and air resistance work together to create a graceful, twirling miniature helicopter.
As you let go of the helicopter, gravity pulls it toward the ground. Air resistance pushes up on the helicopter as it falls. The air pushing on the wings of the helicopter makes it spin.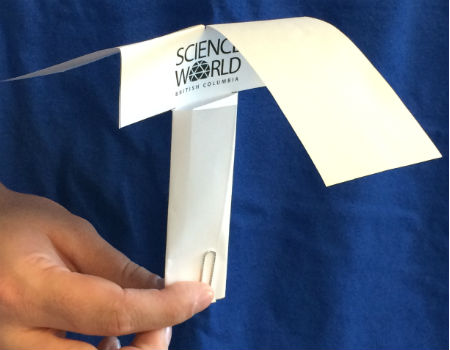 This is a recommended post-visit activity for a field trip to Science World and the Fantastic Forces Online Science Adventure.