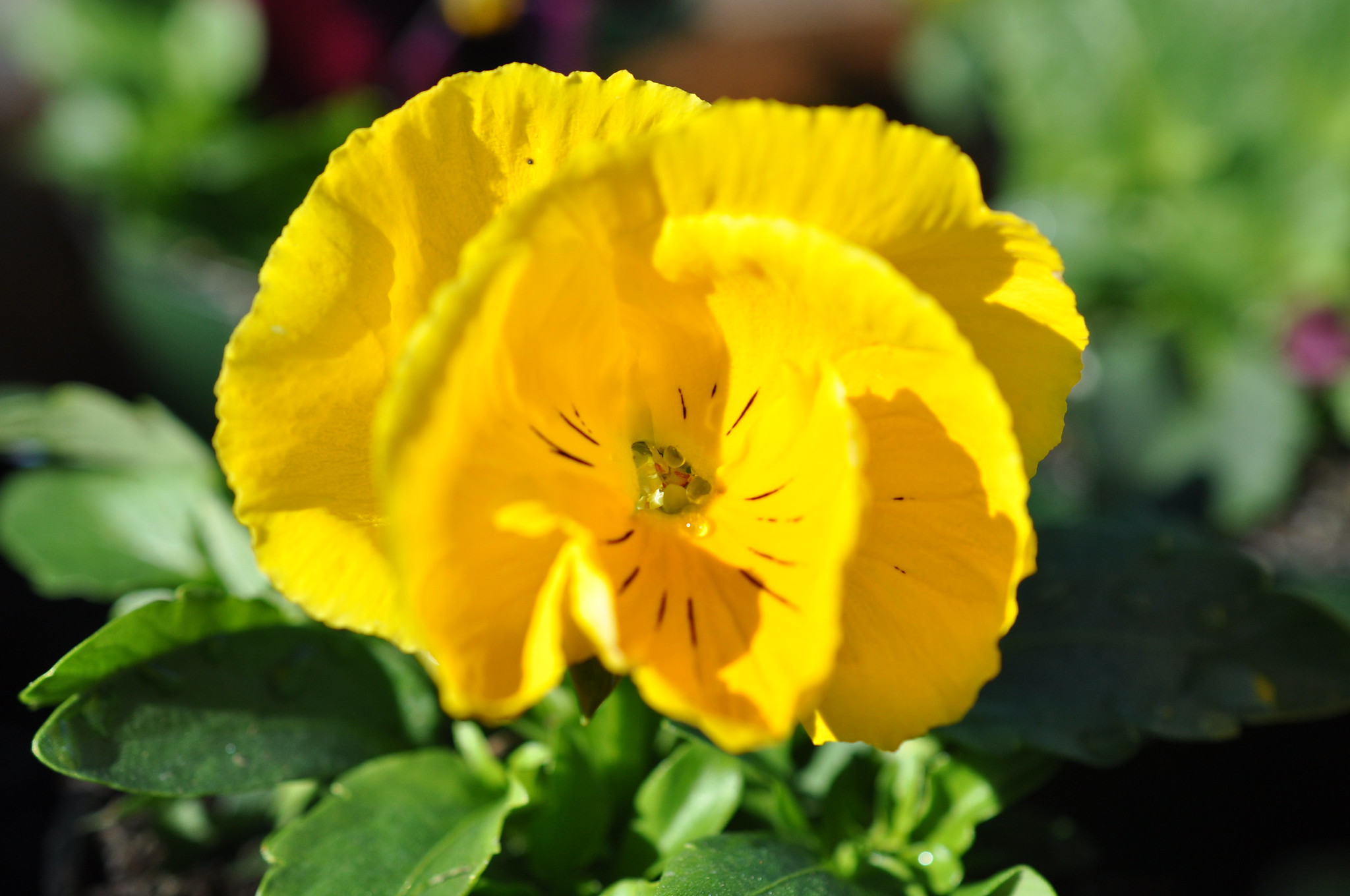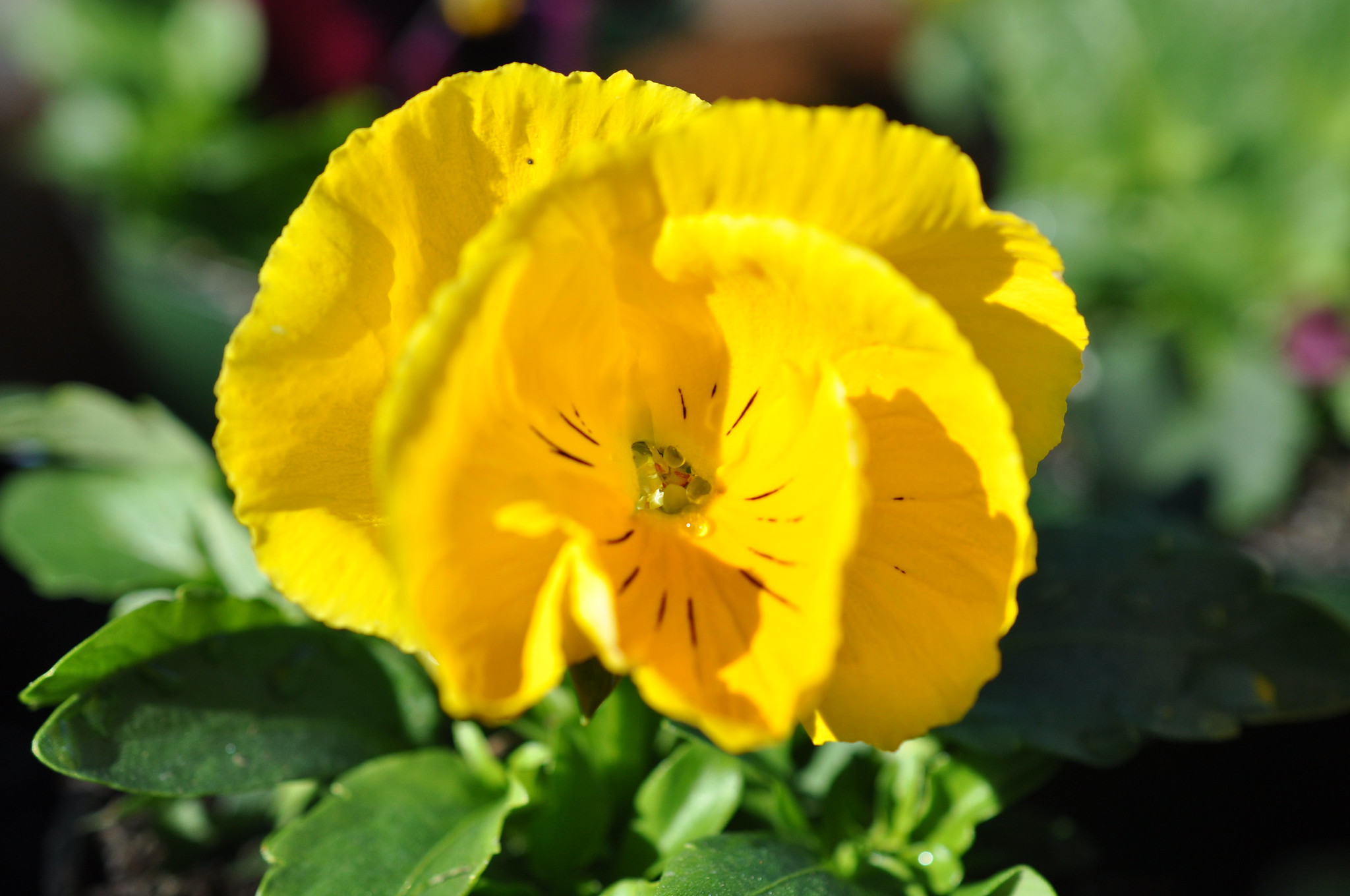 All Stories
Seeds of Change: Remembering Dr. Ken Spencer
A yellow pansy in Ken Spencer Science Park on its opening day in June 2012.
---
In 2001, Dr. Ken Spencer became Chair of Science World's Board of Directors. On his first day, he told his new team, "We have 2 objectives: to make a difference and to have fun doing it."
If you've been to Ken Spencer Science Park—our massive outdoor space full of sustainability and play exhibits—you'll know he exceeded these goals.
Since 2012, millions of visitors have engaged in balcony gardening, fed our happy chickens and identified BC's native plants. They've learned about water conservation, local wildlife and the benefits of physical activity. 
Though Ken achieved incredible professional success as one of BC's most prolific tech entrepreneurs, he also believed deeply in the value of fostering a real and multifaceted connection to nature.
We are profoundly saddened to learn of his recent passing. To pay tribute to our friend, whom we affectionately called Ken the Builder, we celebrate the difference he's made and the fun we've all had along the way.
He Creates
In conversation, Ken preferred to call the outdoor gallery built in his name "the Science Park." He was humble, and because of that, many gifts of his to Science World went unnamed.
In fact, his first gift came in 1988, a year before we moved into our geodesic home. But you won't find him listed in that year's annual report under "Donor." As a fundraiser for our first-ever capital campaign called "Keep the Ball Rolling," Dr. Ken Spencer is listed under "Campaign Team."  
At that time, he was a relatively new co-founder and CEO of his company Creo—Latin for "I create." His start-up grew to over 4,000 employees around the world and became BC's largest high technology company.
Ken retired in 1995 and entered a life of feet-on-the-ground philanthropy.
In 1997, he joined Science World's Board. He envisioned BC as a global tech hub, and knew that education built the foundation for good industry. In a 2011 interview, he told Montecristo that it's important to "plant the seeds of entrepreneurialism" early.
"If you catch them as students, and get them to think, 'Gee, I could develop a product and market it,' even if they don't do it right away, if you give them exposure to it, they're going to know that they [can] try it someday."
Fun with Purpose
When Ken ended his 3-year tenure as the Chair of Science World's Board in 2004, he wrote in the annual report, "I plan to stay involved!"
As an active supporter who strengthened our ties to the tech community and transformed our infrastructure, this proclamation was an understatement.
Our favourite story of Ken the Builder, however, comes from another side of his giving spirit—his willingness to be a little silly to inspire a laugh.
In the summer of 2010, Science World—with Ken's generous help—had finally begun some much-needed upgrades, including a new Eureka! Gallery and Ken Spencer Science Park. We hosted a party in his honour.
As attendees waited for the man of the hour in an under-construction gallery, a video played on a large screen above them. Decked out in their black tie and sipping their cocktails, the guests could hardly believe their eyes.
There was Dr. Ken Spencer himself, aboard a PlasmaCar, racing down the OMNIMAX® Theatre ramp, the length of 2 football fields! As the footage showed him nearing the gallery doors, onlookers turned to see Ken suddenly burst through on his two little wheels, a big grin on his face.
The crowd cheered. And the party began.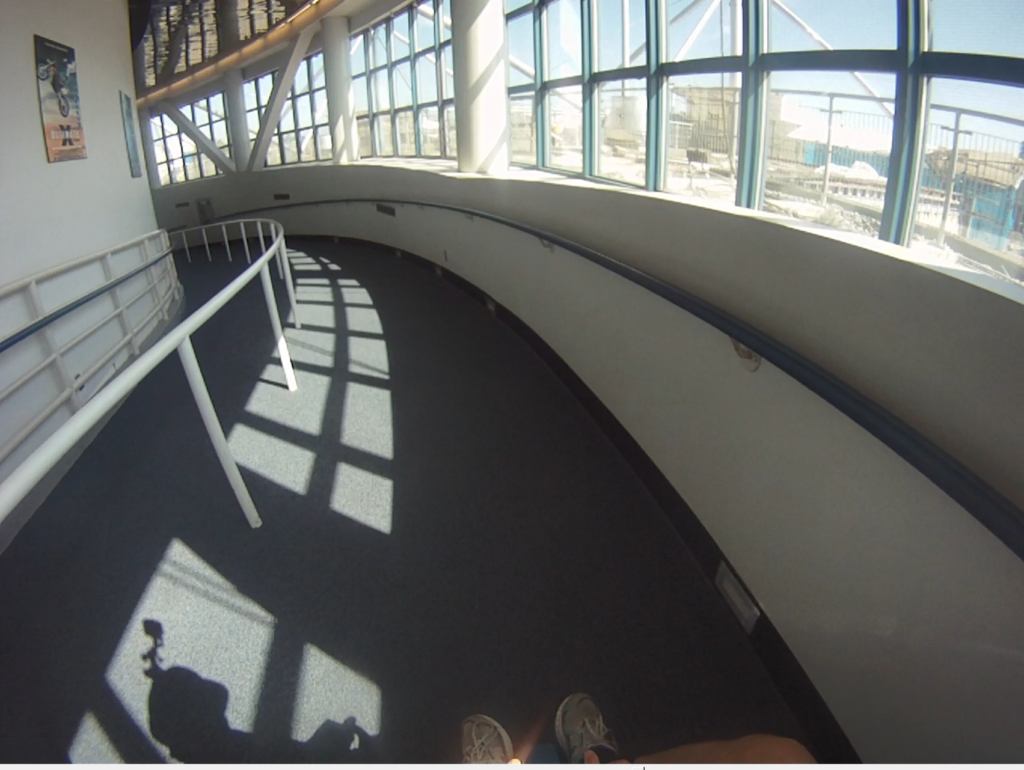 Here's a shot from that legendary day. Those are Ken's feet, hanging over the edge as he zooms along on his vehicle with little steering and no brakes. You can see the shadow of his head-cam, and the eager lean of his body as he rushes forward, toward his family and his friends.
We'll miss him very much. We want to pass along a message from his family: "If you'd like to honour Ken, do something generous, or go for a bike ride."
---
Connect to nature.
Science World has hundreds of online resources that facilitate connections to your environment. And Ken Spencer Science Park is open 7 days a week.